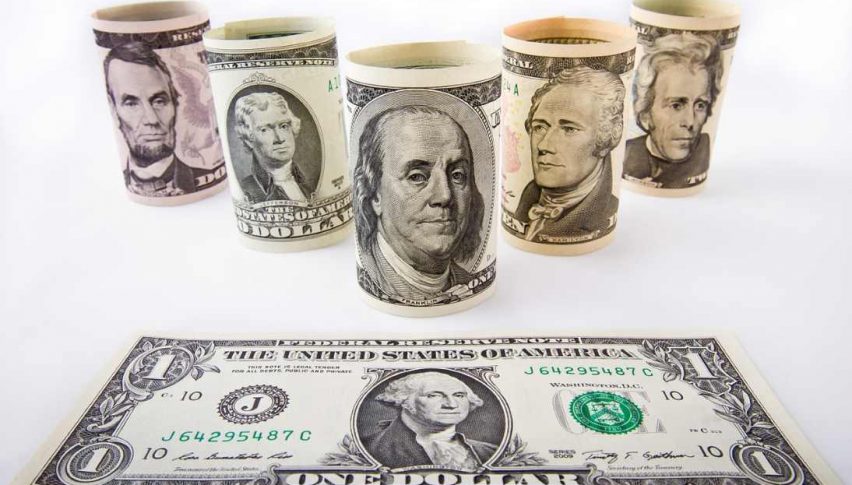 USD Index Trying To End The Week On A Positive Note
This week has been the proverbial "calm before the FED storm." Next Wednesday is the big day for the September FOMC meeting. Rates are expected to go up, but unlike the last meeting, this one offers a public commentary from Chairman Jerome Powell. Investors will be on the edge of their seats, looking for any hint of coming policy moves for the stretch-run of 2018.
A Wednesday rate hike is a foregone conclusion. Odds are over 90% that it is on the way, the third of this calendar year. The markets will be watching Powell closely for several tells regarding the current U.S. economic position. Commentary regarding the U.S./China trade war, U.S. housing, and any mention of Brexit proceedings will be scrutinized.
Every single one of Powell's words will be measured and purposely ambiguous. But it won't matter — the markets are going to react regardless of what he says. As always, stay tuned to FX Leaders for all things FED beginning next Monday.
December USD Index Futures
December USD Index futures are showing signs of life, looking to end a dismal week on a solid note. Price has bounced off of the 93.500 handle and is rotating to the bull. With gold taking such a hit today, the USD has been the primary beneficiary.
Overview: Early week trade of the USD Index is going to be interesting. Aside from primary market moving events out of Japan scheduled for the Monday U.S. overnight, the global economic calendar is wide open. All eyes will be on Wednesday's FED announcements, from China to Scotland.
As far as trading opportunities go, the USD Index has a good shot of being fairly quiet during the early week. Of course, things can change in an instant. Nonetheless, the indices or commodities may be better options if currency players decide to sit on their hands ahead of the FED.