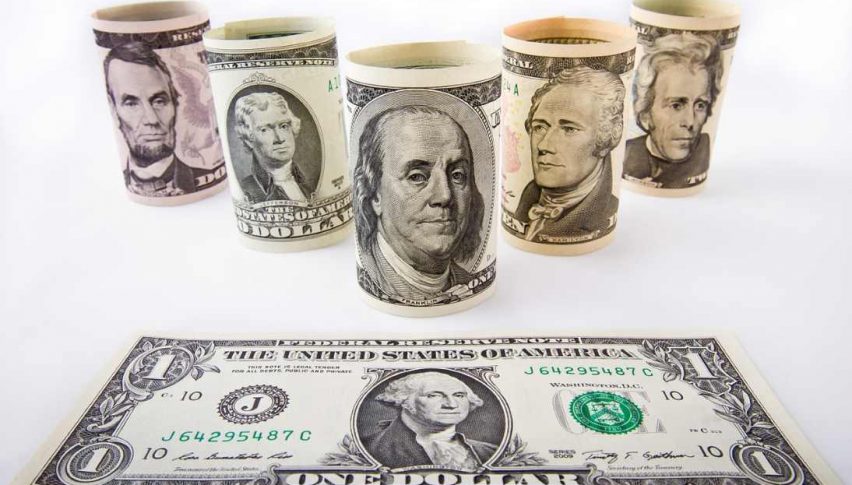 USD Index Futures Enter Consolidation Near 94.000
The USD is showing some weakness today, ahead of tomorrow's FED interest rate decision. Values for December USD Index futures are off on the session, failing to eclipse the 94.000 handle. For now, it appears currency players are happy to take a wait-and-see approach to the coming FED rate hike.
Losses against the Euro and British pound have spearheaded the Greenback's lagging intraday performance. Small gains against the Japanese yen and Swiss franc have USD backers holding on to a bit of optimism.
On a side note, yields of U.S. Treasuries are continuing to grow. Yesterday brought rallies in the in the 3 and 6-month T-bill as well as in the 2-year T-Note auctions. Today's schedule features auctions of the 4-week T-bill and 5-Year T-Note. It appears that investors are beginning to favor holding debt over other assets, a result of tightening FED policy.
USD Index Futures
On the daily time frame, a nice Triple-Bottom has set up for December USD Index futures. The area of 93.405-93.415 has withstood numerous tests and proved to be valid downside support. Will it hold through tomorrow's FED releases?
Here are a few levels to watch for the remainder of the session:
Resistance(1): Bollinger MP, 94.310

Resistance(2): Daily SMA, 94.565

Support(1): Triple-Bottom, 93.405-93.415
Overview: The rest of today's session is likely to be a tight one for December USD Index futures. However, this will certainly change upon tomorrow's FED announcements. In the event that we see a surprise move or commentary from Jerome Powell and the FOMC, then this market will experience extreme levels of volatility.
For the next 24 hours, look for the USD index to rotate between 94.000 and 93.500. Muted trade is likely the rule as the markets prepare for Powell and the FED to take center stage.