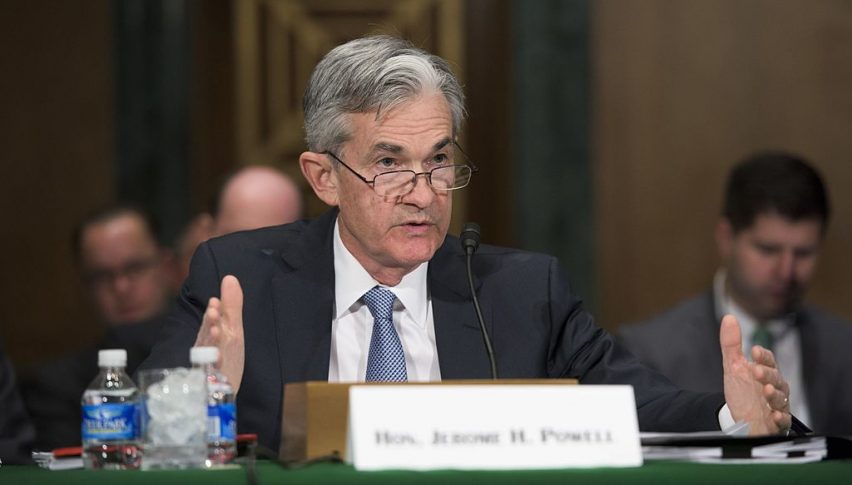 FED Recap, Chairman Jerome Powell Speaks
Posted Wednesday, September 26, 2018 by
Shain Vernier
• 2 min read
It came as little surprise, but the U.S. FED raised the Federal Funds Target Rate to 2.25% earlier today. Fallout has been minimal, as the move was largely priced into market valuations. More hawkish sentiment was exhibited in the FED's dot plot. A majority of 12 FOMC members suggest a December rate hike is in the best interest of the U.S. economy and dollar.
Today's upward move marks the eighth in the last three years and the highest Federal Funds Target Rate in a decade. In many ways, it appears the post-2008 Crisis era is over — cheap and available money are soon to be things of the past.
Highlights Of The FED Announcement
The relationship between the Federal Reserve and sitting U.S. President is a storied one. Another chapter is about to be written, featuring trade wars, Twitter, economic growth, a hawkish FED and an outspoken U.S. President.
Here are the highlights from today's FED statements:
The FOMC voted 9-0 to raise rates.

FED policy makers showed skepticism regarding the future viability of tax cuts stimulating economic growth. Today's projections show enhanced growth for 2019, but slumping 1.8% GDP growth for 2021.

No mention of concerns over U.S./China trade woes impacting future rate hikes was made.
The following quote from the FOMC sums up monetary policy for the near future: "The committee expects that further gradual increases in the Federal Funds Rate will be consistent with strong labor conditions, and inflation near the 2 percent objective."
In other words: Rates are going up. Period.
Overview
There is not a whole lot to say about today's meeting. The dot plot tells us that we are looking at a hike in December, along with 3-4 more in 2019. As of now, that is a hawkish stance and one that should send the USD higher against many of the majors.
However, the combined impact of rising rates and the pending outcome of November's Congressional Elections will be huge drivers of the U.S. indices. In the event the U.S. Congress goes Democrat, and FED policy continues to tighten, that will be the likely end of the "Trump Rally" in U.S. equities.