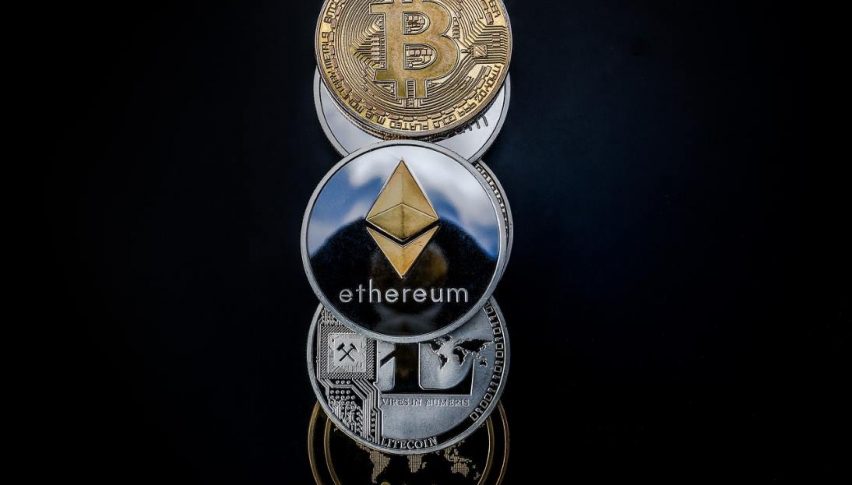 Cryptocurrencies On The March While Bitcoin (BTC) Trades Flat
Posted Thursday, September 27, 2018 by
Shain Vernier
• 1 min read
Cryptocurrencies have turned in a solid performance over the last seven days on the cash markets. Bitcoin (BTC) has exhibited relative stability, while the leading altcoins have illustrated considerable strength.
Ripple (XRP) continues to be one of the big stories in the cryptosphere. After a monumental 75% gain last Friday, XRP has held onto a majority of the windfall. Following the unveiling of a new "cross-border" payment product, Ripple has experienced a wealth of news coverage and consumer interest.
So it goes in the cryptosphere — excitement, euphoric buying, subsequent sell-off. We will see if the fresh buzz surrounding Ripple will return it to the lofty valuations of early 2018.
Seven Day Cryptocurrency Performance Metrics
It appears that Bitcoin (BTC) is settling into a nice groove near $6500. Could this be the launch point for a late-year return to $10,000? Anything is possible, especially with SEC approval/denial of a formal BTC ETF expected in coming weeks. Here is a quick look at the last seven days of performance for the leading cryptocurrencies:
Coin                                  Percentage Gain/Loss           Key Number
Bitcoin(BTC)                                0.06%                                        $6500
Bitcoin Cash(BCH)                     23.82%                                       $575
Ethereum(ETH)                         -1.87%                                         $225
Litecoin(LTC)                              7.16%                                           $75                          
In addition to these four, XRP has rallied almost 50% for the week, earning the third largest standing in terms of market cap. These rankings change frequently, but for now, XRP is the third largest cryptocurrency in terms of market cap.
Overview
A quick scan over the latest crypto headlines shows a relative calm in the marketplace. The lead story is still the U.S. SEC delay in formally addressing the VanEck and SolidX ETF offering. Parties from VanEck and SolidX say the delay is "expected."
Of course, the recent stability can change in an instant. Nonetheless, things are looking up for cryptos at the moment.