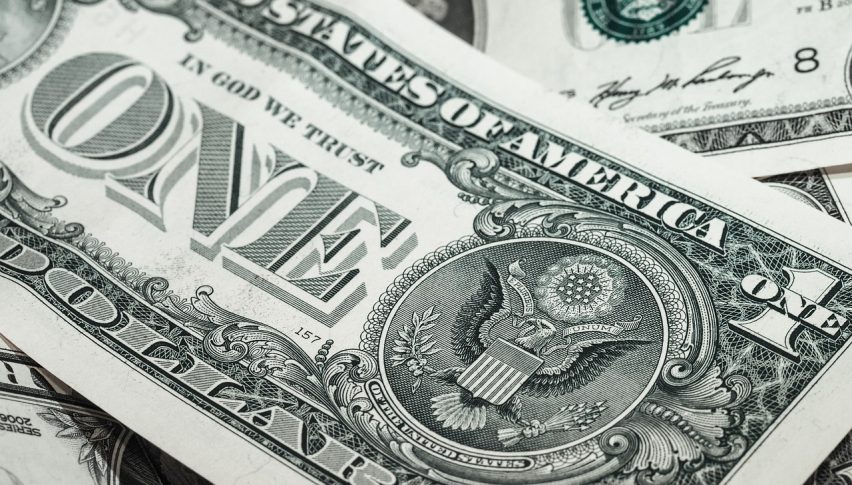 Sep 27 – Economic Events Outlook – US Core Durable Goods in Highlights
Posted Thursday, September 27, 2018 by
Arslan Butt
• 2 min read
What's up, fellas.
On Wednesday. the US Federal Reserve boosted interest rates, as expected, and left its monetary policy forecast for the next years largely stable amid uniform economic growth and a healthy job market. The US dollar spike at first but reversed its initial gains as 2.25% interest rate was already priced in.
However, the US President Trump slammed Fed hours after Powell lifted interest rates. At a press conference in New York Trump said, "We are doing great as a country. Unfortunately, they just raised interest rates a little bit because we are doing so well. I am not happy about that." It added a selling pressure on the dollar.
Watchlist – Key Economic Events Today
USD – Core Durable Goods Orders m/m
At 12:30 (GMT), the Census Bureau will be releasing the core durable goods for the United States. It's an economic indicator that measures the change in the total value of new purchase orders placed with manufacturers for durable goods, excluding transportation items.
The orders are expected to gain by 0.4%, which is higher than the 0.1% gain in Aug 2018. Looking at the past six months of history, the core durable good has shown much deviation from its forecast and previous figures which is actually very good from a trading point of view. The more it deviates, the more chances we have to capture the price fluctuations.
USD – Final GDP q/q
It's a quarterly figure and does place a good impact on the financial markets. In the Q2 2018, the US economy grew at an annualized pace of 4.2%, the fastest in four years. The Q3 release of GDP is also expected to show similar numbers, allowing Trump to take another victory round. A release of 3.5% or lower figure can cause a sharp selling in the dollar.
EUR – German Prelim CPI m/m
Destatis is scheduled to release the figure during the European session. As we know, Germany is one of the major business hubs in the Eurozone and its economic events do play a good role in Euro valuation. Economists are expecting no surprise from prelim CPI as it's forecast to be 0.1% vs. 0.1% in August.
EUR – ECB President Draghi Speaks
At 13:30 (GMT), President Draghi is due to deliver opening remarks at the European Systemic Risk Board annual conference, in Frankfurt. Since it's not a monetary policy event, the market may show a muted response to the outcomes.
USD – Fed Chair Powell Speaks
Later today at 20:30 (GMT), investors will be focusing on the Fed Chair Powell's speech. He is due to speak at Senator Reed's Rhode Island Business Leaders Day, in Washington DC. These speeches are likely to be overshadowed by the US GDP and Core Durable Goods Orders, therefore, we may not see major fluctuations in the market.