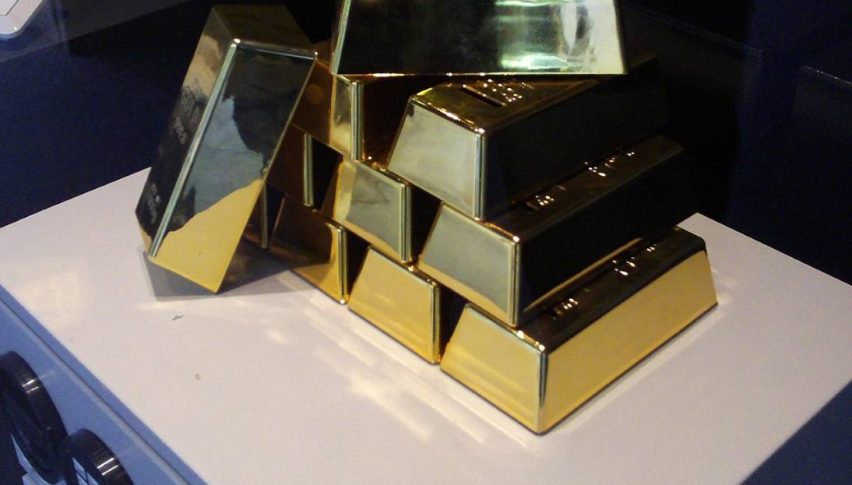 Gold Attempting To Recover From A Brutal Week
Wednesday's FED rate hike and the release of FOMC projections through 2021 did no favors for bullion. Values of December gold futures plummeted throughout the Wednesday/Thursday sessions, pushing September lows. Today has been a different story. Prices have rebounded toward the popular 1200.0 handle as gold attempts to close the week and month on a positive note.
December Gold Futures: Technical Outlook
The pattern of 2018 for bullion has been sell-off, consolidate, sell-off. I have made this point repeatedly over the past few months and September reinforced the concept. After prolonged consolidation between 1210.0 and 1200.0, December gold has broken hard to the bear, testing the 1185.0 area.
Overview: The price action of the last five trading sessions in gold has been dismal, to say the least. However, there is a bright side. It is hard to imagine a week where the news cycle could impact bullion so negatively as the last one. Take a look at the key events that have occurred since Monday:
U.S. equities rallied, approaching all-time highs in the DJIA and S&P 500.

The FED hiked rates for a third time this year to 2.25%.

Extended FOMC outlooks call for strong U.S. economic growth through 2019 and a prolonged policy of gradual tightening.

The USD posted dramatic gains across the majors.
If you add these events up, the scenario facing bullion was ominous at best. In fact, with December gold looking to go into the weekly closing bell within striking distance of 1200.0, many gold bulls have to be somewhat encouraged.
The intermediate-term prognosis for bullion remains pretty much the same — growth in value will take a backseat to U.S. stocks and the Greenback. However, a hard bottom may not be far off. In the event we see political upheaval during the U.S. Congressional Midterms, and lagging GDP growth in the next 12 months, gold may be back in style by this time next year.