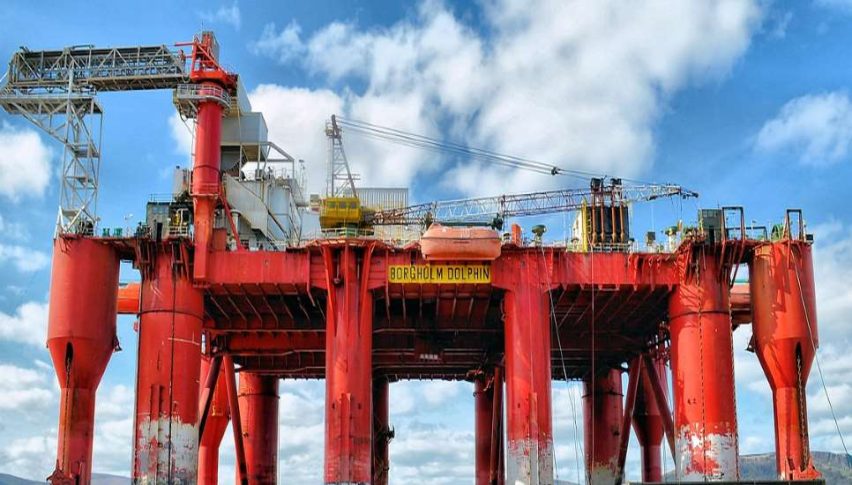 WTI Crude Oil Breaks Out, $75.00 In View
Today's participation is strong across all sectors due to this being the last trading day of September. Institutional capital is heavily involved, specifically in the WTI market. The price of November WTI crude oil futures has jumped by more than $1.00, rallying above $73.25. It appears as though $75.00 is the next level up for scrutiny.
The news feed pertaining to the oil markets features two interesting stories today. First, China's top oil refiner Sinopec has initiated plans to cut half of oil imports from Iran. This is an interesting development given heightened tensions from the ongoing U.S./China trade war. Second, Saudi oil conglomerate Aramco is pledging to boost production by 550,000 barrels per day. Increased production from Aramco runs counter to recent statements made by OPEC regarding constant output.
One is prompted to interpret each of these stories as being positive for WTI bears. To no avail — prices have broken to the bull with little resistance in sight.
November WTI Crude Oil Futures
After three sessions of tight trade, November crude has gone directional. Prices have jumped on heavy volumes, gaining steam above Thursday's high ($72.60).
Overview: As far as daily technical levels go, I do not see much in play for the near future. Price appears destined to test $75.00. Until that occurs, it is difficult to make a case for holding shorts.
That being said, scalping to the short just beneath $75.00 makes great sense. This will be a hotly-contested area and at least a small retrace is probable. Of course, the trick is lining up the risk and reward.
If you are in the WTI crude market today, remember that it is the final trading day of the month. Be on the lookout for profit-taking just ahead of today's closing bell. October 1 will bring a whole new dynamic to this market, so be ready for an explosive Monday open.