Crude oil standstill – It's time to trade the range!
Posted Monday, October 1, 2018 by
Arslan Butt
• 1 min read
Crude oil is trading in a thin range of $73.20 – $73.65 after violating the triple top pattern of $72.75. Most of the bullish trend came in response to the fact that the US is ready to put sanctions on Iran and soon the supplies will drop in the market.
Moreover, Saudi Arabia is signaling that they do not have a lot of prompt spare capacity available, or that they don't have the will to really use it on a proactive basis. That being said, crude oil got a reason to trade with a bullish sentiment.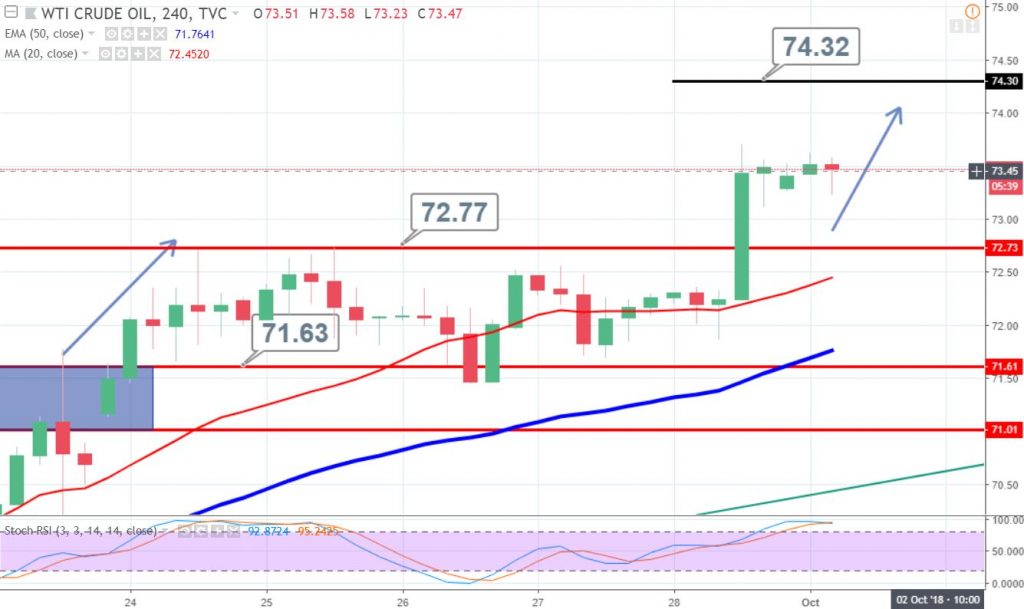 Support Resistance
73.18 73.33
73.11 73.4
72.96 73.54
Key Trading Level: 73.25
Technically, crude oil is facing an immediate resistance near $73.6 along with a support at $73.25. The series of doji and spinning top candles are signaling a neutral bias of investors.
However, the fundamentals are still supporting the upward trend. The bullish breakout can lead oil prices towards $74.30.