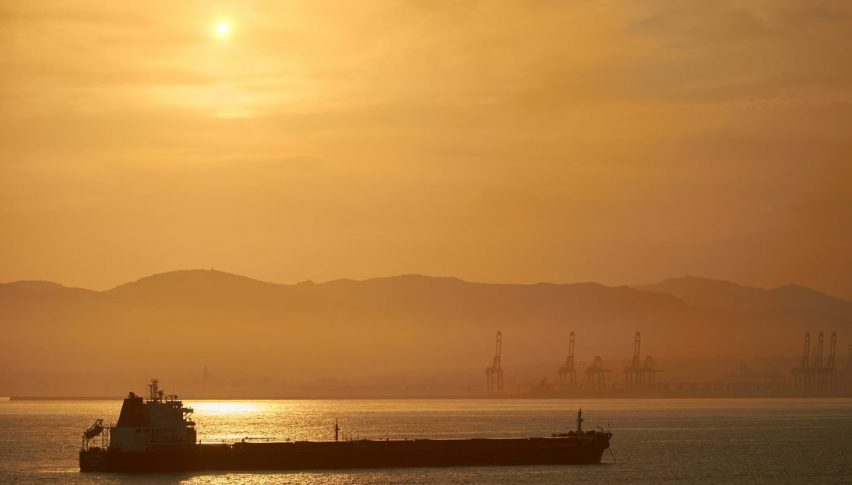 Bullish WTI Action Following Crude Oil Inventories
The weekly crude oil inventories reports are in and November WTI is experiencing heavy participation. Nearly 500,000 contracts have already changed hands, producing a fierce a battle and break out north of the $76.00 level.
The Crude Oil Inventories Are In
Earlier, the EIA Crude Oil Stocks report came across the wires concluding this week's inventories cycle. Here is a look at the hard data:
Event                                     Actual        Projected     Previous
API Crude Oil Stocks            0.907M             NA                2.903M
EIA Crude Oil Stocks            7.975M          1.985M            1.852M
Both reports show a growing supply for the second straight week. The EIA number is the headliner here, reporting a build of more than 6 million barrels over last week's figure. Is the boost in Aramco production and lagging seasonal demand beginning to dominate the supply chain? It is early to tell, but supplies are on the uptick.
Of course, WTI pricing is something different altogether. Values are in line to possibly settle above $76.00 for the first time in more than five years. Barring a late-day correction, we may very well see $76.00 crude going into the U.S. overnight session.
November WTI Crude Oil Technicals
One look at the daily chart for November WTI futures show the importance of the $75.00 benchmark.
Overview: From a practical standpoint, there are no real technical levels on the daily time frame to hang our hats on. Price action is definitively bullish, and this market is in a technical uptrend. Even though crude oil inventories are building, prices are rising.
Until we see a decent pullback in this market, one has to carry a topside bias. Price is likely to remain in the vicinity of $75.00-$76.00 at least until week's end. However, if today's action closes on a high note, we may see a fast and hard break to $80.00.
Swimming against the current is dangerous. Right now, everyone is buying ― holding short positions is drowning many traders and their accounts. If you are short WTI, moderate profit targets and light leverage are advised.