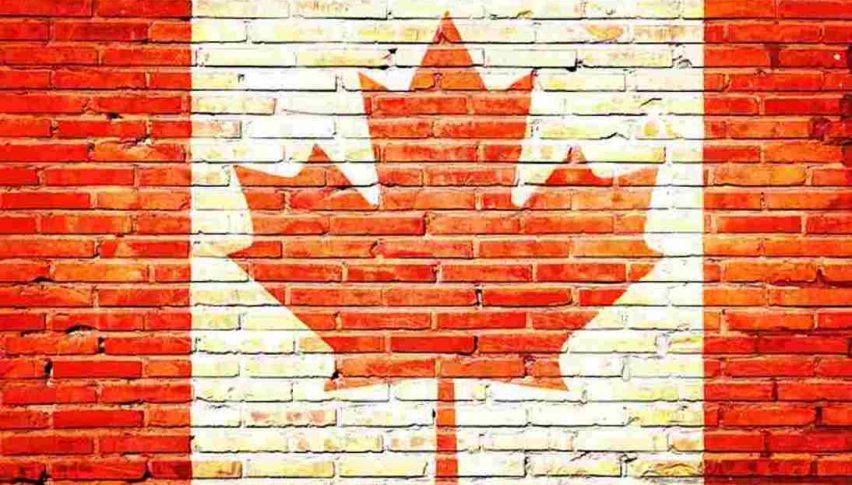 1.3000 On The Horizon For The USD/CAD
It has been quite the forex week for the USD/CAD. After opening GAP down due to last weekend's USMCA agreement, rates have broken out to the bull. Correlated asset WTI crude has been largely ignored, as U.S./Canada trade and economic fundamentals have dominated the action. For now, the daily trend has reversed, bringing 1.3000 back into view.
The Numbers Don't Lie…Or Do They?
Today's news cycle has been a bear for the Canadian dollar. A strong U.S. jobs report has boosted the Greenback across the majors, while Canadian employment metrics have not been well received. Below is a quick look at the numbers out of Canada:
Event                                                     Actual   Projected Previous
Net Change In Employment (Sep)        63.3K         25.0K      -51.6K
Unemployment Rate (Sep)                      5.9%           5.9%         6.0%
This group of statistics is actually favorable to the Canadian economy. The workforce has expanded and Unemployment came in right on schedule. So, what's the problem for the CAD?
At the moment, this is a difficult question to answer. It may be that the USD is simply having a better day as currency players prefer holding it into the weekend close.
USD/CAD Technicals
Since the Monday session, bulls have dominated trade in the USD/CAD.
Converging technical levels is always a good thing. For the Loonie, we have several that are likely to come into play early next week:
Resistance(1): 62% Current Wave Retracement, 1.2967

Resistance(2): Bollinger MP, 1.3011

Resistance(3): Daily SMA, 1.3014
Overview: On Tuesday, the USD/CAD began a recovery that has gained momentum throughout the week. Rates have risen steadily, steamrolling through the GAP area (1.2847-1.2904). The next stop for this market appears to be 1.3000.
Three levels of resistance will be converging within the 1.2967-1.3000 area in the near future. If  an ideal risk vs reward setup comes to pass, a short trade may develop from this range on Monday/Tuesday of next week. Stay tuned for details on how to get in on the action.
USD/CAD continues to slide lower, although it stalled to the bottom of the range earlier, after the dive on the 25 bps hike by the BOC
7 hours ago
Crude Oil has been bearish for more than a year, but this week we saw a decent reversal higher on higher Caixin manufacturing
5 days ago