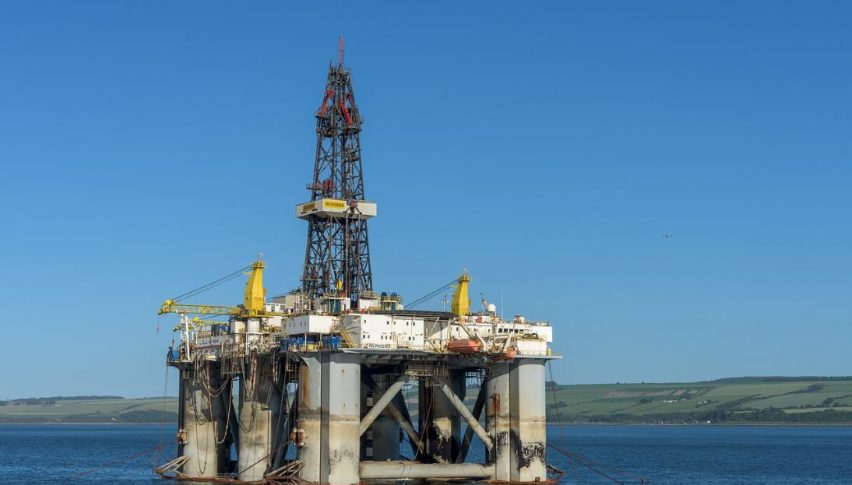 Whipsaw Early Trade For WTI Crude Oil
The first 90 minutes since the traditional New York commodity pit open (9:00 AM EST) has brought chaotic trade to the WTI market. Both intraday highs and lows have been taken out in November WTI crude, slamming day traders in the process. Volumes have been exceptional. More than 125,000 November WTI contracts have changed hands for the same period.
Huge traded volumes and the presence of a key number such as $75.00 signal that a breakout is brewing. An early U.S. session test beneath Thursday's low brought buyers to the market in droves. Is November WTI crude oil going to settle the week at $75.00? Unless we see something big unfold, this is a very real possibility.
November WTI Crude Oil Technicals
A clearly defined value area has set up for November WTI between $75.00 and $76.00. For now, traders appear happy fading the extremes and playing reversion strategies back to $75.50.
Here are the levels to watch for the remainder of the session:
Resistance(1): Psyche Level, $75.00

Support(1): 62% Current Wave, $73.54

Support(2): Bollinger MP, $71.68
Bottom Line: At press time, this market is log jammed between $74.50 and $75.00. While it is possible that buyers are nearing exhaustion, the uptrend is still technically valid.
For the remainder of the session, longs from $73.55 are nice way to enter the market to the bull. Using a sub-1:1 risk vs reward ratio and an initial stop at $73.19, this trade produces 25 ticks on a bounce from support.