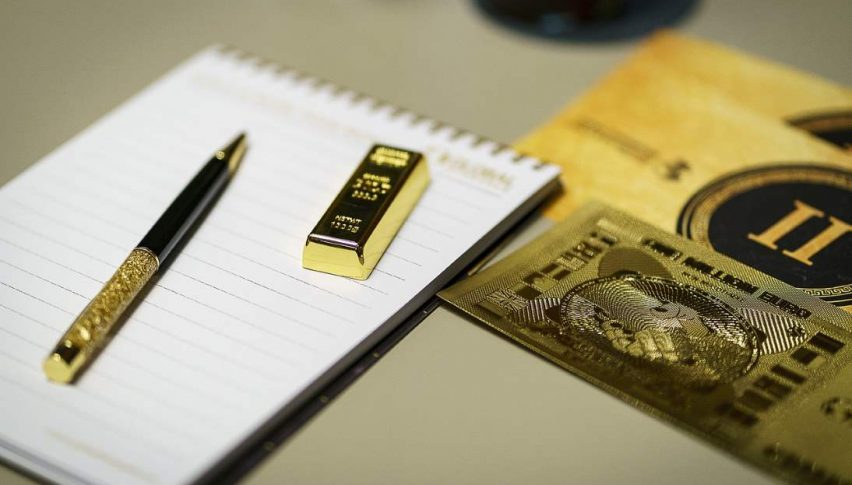 Daily Pennant Setting Up In December Gold Futures
Amid a brutal open for the U.S. indices, December gold futures have shown little strength. Both the DJIA and S&P 500 are heavily in the red for the first 90 minutes of trade. One is prompted to think that gold is in a position to rally as equities investors head for the hills. So far, this has not been the case. However, anything can happen amid a charged trading session. A daily pennant formation is setting up for December gold, indicating that a breakout may be on the horizon.
The Daily Pennant In December Gold Futures
Conventional wisdom tells us that investors escape a plummeting stock market by going long bullion. Today has shown this to be incorrect, as the DJIA is off more than 350 points and gold is down slightly.
Here are the levels to watch for the near future:
Resistance(1): 38% Retracement of Monday's Range, 1194.4

Support(1): Swing Low, 1188.1
Overview: The rule for breakouts is this ― the longer the consolidation, the greater the breakout. For gold, this means that the further the pronounced "L" formation on the daily chart extends from left to right, the greater the size of a potential break.
At the moment, one has to carry a bearish bias, as price remains beneath the 38% retracement of Monday's sell-off. However, one also has to respect the relative importance of the 1200.0-1210.0 value area. In the event we see the current pennant formation continue to develop, a bullish break toward 1200.0 will produce an optimal risk vs reward setup.
Be sure to keep an eye on how this pennant formation sets up as we roll toward the weekly close.