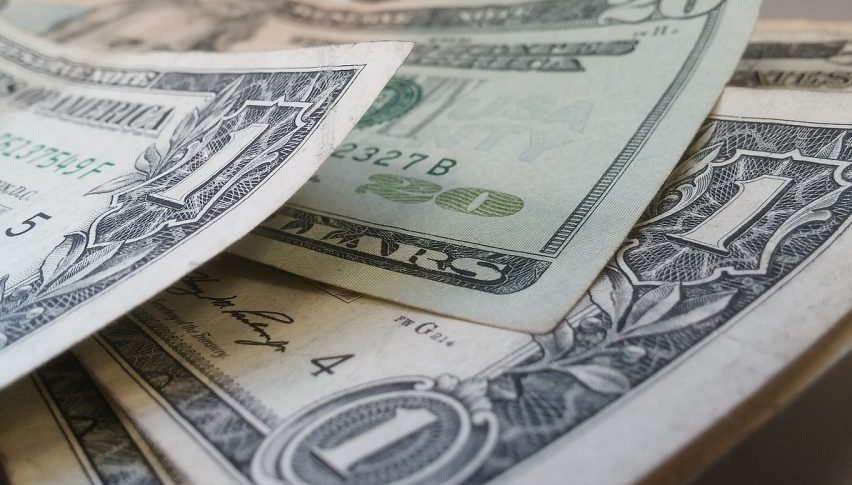 The USD Falls on Retail Sales
Posted Monday, October 15, 2018 by
Rowan Crosby
• 1 min read
Wall Street has put in a relatively soft start to the trading week, finishing marginally lower in an up and down session. While the USD has fallen but has found support once again.
This week appears to be all about market sentiment and how investors respond to last weeks selling pressure. Stocks have been the headline act and will likely be for some time.
Generally, when we see volatility increase, it stays elevated for a few weeks to a month in many cases. That's often times good news for intraday traders as that means there is opportunity.
Yesterday, retail sales missed the mark in terms of the headlines, however, there were a few positive notes. However, the USD fell away a touch as a result.
The USD Outlook
The DXY ultimately weakened on Monday and is now stuck between the resistance level at 96.20 and support at 95.00.
This is the second test of 95.00 we've had and it has held each time.
Watch out for a lower high this time around as this might mean the sellers are starting to step up. If it breaks I expect a flush through 94.00, so there is the potential for some downside.