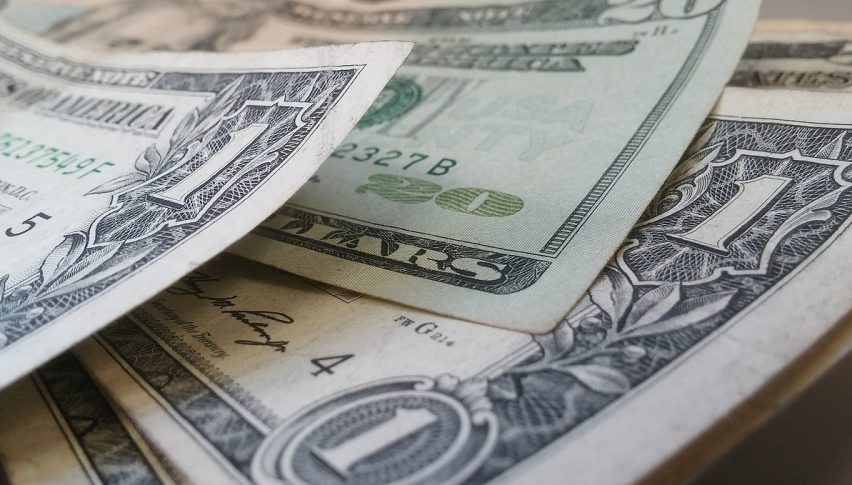 Oct 26 – Economic Events Outlook – Investors Eyeing US Advance GDP
Posted Friday, October 26, 2018 by
Arslan Butt
• 2 min read
What's up, traders.
Today the market focus stays on the Greenback as the US economy is due to release the advance GDP figures. As you know, the gross domestic product is one of the high impact economic events and typically drives massive fluctuations not only in the forex markets but also in the commodity and stock markets. Therefore, we are going to talk about the expectations and the potential impact that US GDP can place on the market.
Overall, the US dollar remains supported due to weakness in the Euro. The single currency dipped to a two month low after European Central Bank chief Mario Draghi retreated that the bank's 2.6-trillion Euro asset purchase program will complete this year and interest rates could grow after next summer, even though the economic outlook has dimmed and political turbulence has risen in Italy.
Watchlist – Key Economic Events Today
USD – Advance GDP q/q
The gross domestic product is the broadest measure of economic activity and the primary gauge of the economy's health. It shows an annualized change in the inflation-adjusted value of all goods and services produced by the economy.
The Bureau of Economic Analysis is due to release the US GDP data at 12:30 (GMT). The advanced GDP is expected to plunge from 4.2% to 3.3%. Traders, the consensus of 3.3% represents a pretty good quarter even if it's a slowdown from 4.2% in Q2. So, if the actual figure rises by more than 3.3%, this will be a solid reason to consider two additional rate hikes from the Federal Reserve.
Impact on different Trading Instruments
US Dollar – The advance GDP figures of more than 3.3% can drive bullish movement in the dollar. However, the Greenback can face a sharp dip upon the release less than 3.3% GDP as it's already below 4.2% growth rate of the previous quarter.
 GOLD – Likewise, a negative GDP will drive bullish waves in gold due to the negative correlation between gold and dollar.
Stock Indices – As you know, better than expected GDP is considered good for the economy. But at the same time, it hikes the chances of interest rate hikes. Therefore, on the release of positive GDP, we can expect a bullish momentum in the US stock market indices for the initial hours only. The odds of bearish reversal will stay there as stock market investors don't really like the higher interest rates.
EUR – ECB President Draghi Speaks
At 14:00 (GMT), President Draghi is due to speak at the inauguration of the Lamfalussy Lecture hosted by the National Bank of Belgium in Brussels. Since it's not about the monetary policy, we may see a muted response of traders on it.
Summing up, the European session remains muted but it will be exciting to trade the action on the New York session. Brace yourself for quick trades.
Good luck!