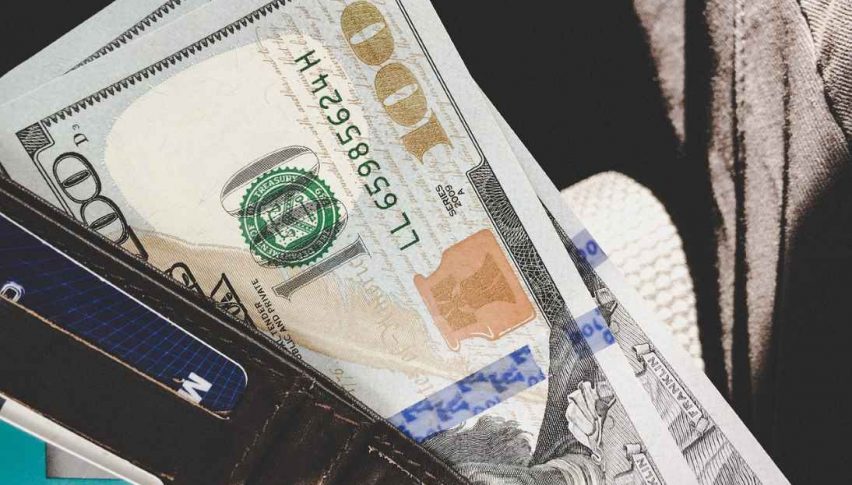 USD Index Futures Post Yearly High, Then Retrace
Market reversals are the theme today as the weekly closing bell draws near. After a rough open, the U.S. indices have cut losses in half at the midpoint of the U.S. session. December USD Index futures are showing the opposite action, with bears dominating after the posting of fresh early-session yearly highs.
It is an understatement, but today's action has been volatile. Big losses in the U.S. indices may be erased by the close and the Greenback is in position to end a strong week on a down note. If this is any indication of how the markets are going to behave for the next several months, then we are in for some great trading conditions.
December USD Index Futures
Shortly before this morning's U.S. GDP report, December USD Index futures were trading at yearly highs. Following the lagging Core Personal Consumption (Q3) and moderately positive GDP (Q3) releases, sellers have taken over the action.
Overview: As of press time, the intermediate-term uptrend in the USD Index remains technically valid. Rates are above the 38% Current Wave Retracement (96.080), up significantly on the week.
The intraday action is something else altogether. The 30-minute and 60-minute charts show steep downtrends. It appears that traders are taking today's U.S. GDP report as a negative. Analysts projected a drop off in Q3 GDP from Q2's epic 4.2% number. Even though the value came in at 3.5%, over the industry estimates of 3.3%, the markets have largely viewed this figure as sub-par.
So, is the U.S. economy slowing down? Will the FED rethink its policy of gradual tightening? According to the numbers, the U.S. economic output is decelerating a bit. As for the FED revising its plan for coming rate hikes in observation of this fact ― not very likely.