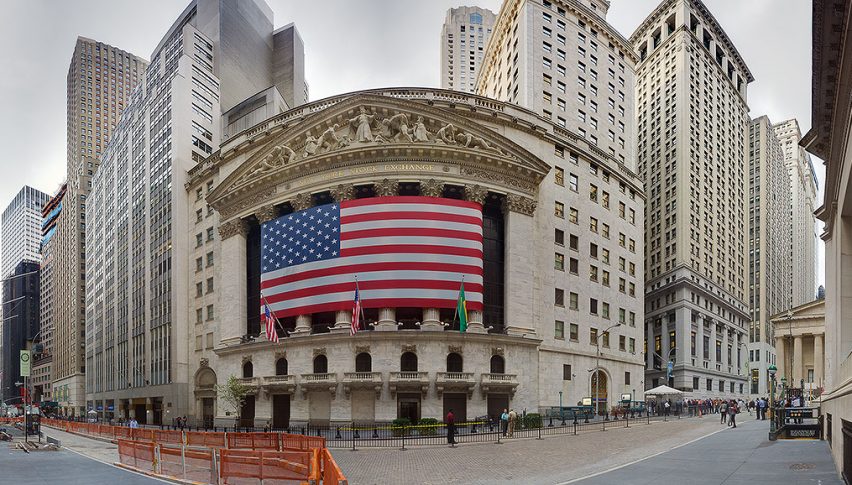 More Volatility On The Wall Street Open
With only two sessions left in October, trade on Wall Street is especially active. Another strong open has been the order of the day, featuring a 250 point gain for the DJIA. Can the U.S. indices hold on to the early rally, or are we in for another reversal?
During the U.S. pre-market hours, several secondary economic metrics were made public. The Redbook Index (October 26) came in above the previous release indicating growth in the retail sector. However, home values continue to lag, with the S&P/Case-Shiller Home Price Index (August) disappointing expectations.
All in all, the data hasn't hindered positive sentiment among equities players. For now, bids are hitting the market in mass.
Another Strong Wall Street Open
Monday brought severe tumult to the markets. Following a bullish open, prices dropped dramatically toward the session close. Action in the December E-mini DOW futures contract was hot, testing the psychological level of 25,000 before posting a major reversal.
Overview: For the time being, this market is consolidating near the 24500 level. Values are firmly inside of yesterday's range. In the event we see pricing tighten, then a directional move may be in the offing for the last trading day of October.
From a fundamental standpoint, there is not a whole lot on the U.S. economic calendar for the week. Things will be pretty quiet until Friday's release of NonFarm Payrolls. However, be on the lookout for institutional money coming into the markets ahead of tomorrow's close. End of month trading often brings enhanced volatility ― we will see if this is the case in the next 24 hours.
Stock markets are looking very bearish today, with bank shares leading the way down as the fears resurface again
1 month ago
Safe havens such as Gold and the JPY have been taking advantage of the financial troubles with the ban king system and lower FED rate odds
3 months ago