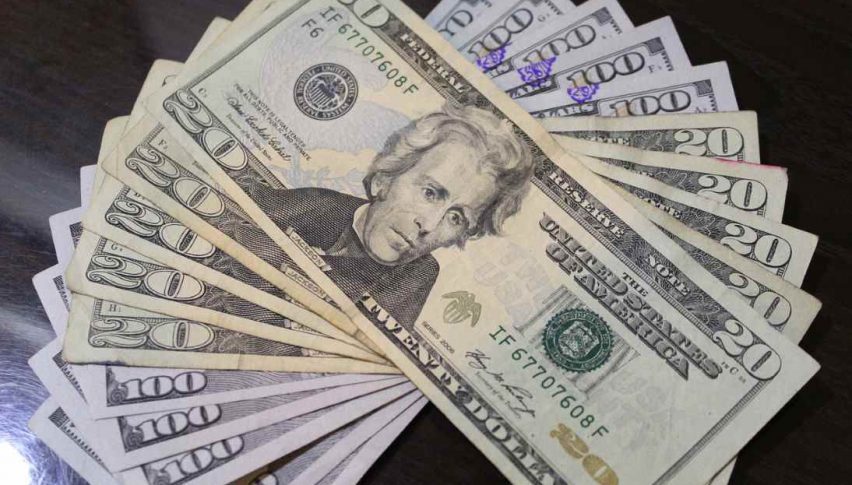 USD Index Futures Pushing Yearly Highs
The month-long uptrend in December USD Index futures is intact with one day left in October. Traders are driving valuations higher, bringing the 97.000 level into view. With no real market movers facing the USD until Friday's Non-Farm Payrolls report, we may be in for further bullish extension.
Monday's session brought auctions for the 3 and 6-month U.S. T-Bills. Yields continue to grow, with the 3-month T-Bill coming in at 2.305% and the 6-Month rallying to 2.430%. This trend has been on display for a majority of 2018, with investors beginning to favor holding U.S. government debt instead of stocks or gold. This will be a trend to keep an eye on as 2018 draws to a close.
December USD Index Futures
For the last two weeks, December USD Index futures have been on a rally with limited pullbacks. The last attempted correction occurred back on October 9-11, producing a modest three-day losing streak. Since then, values have been on the march north.
Overview: Until we see a concerted sell off, finding a good trade location to go long in this market is going to be a challenge. However, with November trading ready to kick off and Friday's Non Farm Payrolls release on deck, a correction in this market may be right around the corner.
For the time being, the USD Index is in a bit of a technical no man's land. Price is not near any key levels, with the round number of 97.000 being the only one of any real interest. It looks like it is going to take some time before this market sets up a potential short or buying opportunity on a retracement.