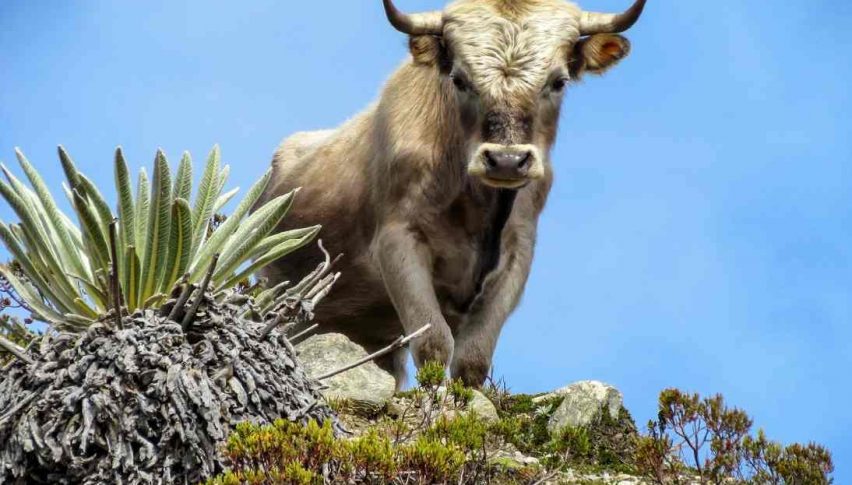 Risk Is On As Voters Hit The Polls
The U.S. Congressional Midterm Elections of 2018 are in now in full swing. A quick glance at the bullish U.S. indices and falling gold prices indicate that traders are growing comfortable with assuming fresh risk. At the moment, it appears that voters are likely to show Republicans favor in the Senate and not in the House of Representatives.
Be on the lookout for volatility as we move toward the closing bell. Exit polling data should start being reported by major media outlets around 4-6 PM EST. Although suspect, these numbers have the potential to shake up the markets.
December Gold Futures
Traders have voted on December gold today, giving it a big thumbs down. Values have fallen dramatically, testing the 1225.0 handle. By no other metric, bullion pricing indicates that voters are not going to bring any surprises to the news cycle.
An intraday downtrend has been in effect since 8:30 AM EST, producing a drop of more than 100 ticks in December gold. At press time, bullion is attempting a late-session rally. Here are two support levels to watch ahead of today's close:
Support(1): Bollinger MP, 1224.3

Support(2): Daily SMA, 1222.9
Overview: The gold market should see considerable action in the coming 18 hours. One number that is on my radar is 1239.3, last week's high. If we see a break above this level, the Democrats are doing well and a test of 1250.0 will be right around the corner. On the flip side, if the daily support levels outlined above give way, then it will likely be a rapid return to 1200.0 for bullion.
Make no mistake ― we are far from the finish line. However, the U.S. indices are on the rally and commodity pricing is down. Thus far, gold is a big loser on the day, with prices falling to near 1225.0. WTI crude oil is attempting to rally from session lows posted just above $61.25. At press time, 2:00 PM EST, the election looks to be progressing as expected by the consensus.