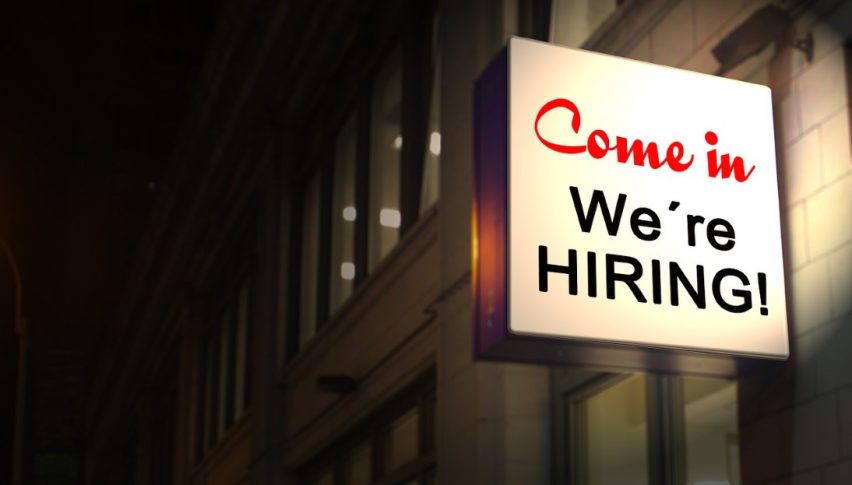 USD Index Neutral Following JOLTS Report
Earlier in the U.S. session, the JOLTS Job Openings (Sept.) report was released to the public. Most of the time, the JOLTS metric is a secondary market mover at best. However, given the strong performance of the U.S. economy throughout 2018, traders and investors are growing increasingly aware of all facets of employment. Today's JOLTS release is one figure that is beginning to get extra attention from the markets.
Today's JOLTS Job Openings (Sept.) came in at 7.009M, under industry estimates of 7.100M and August's 7.293M figure. This is a substantial two-month falloff. Remember, JOLTS measures the number of monthly job vacancies and is crafted by the U.S. Bureau of Labor Statistics. Essentially, today's report is an admission of a slowing job market by the U.S. government itself.
USD Index Futures
Today's action for December USD Index futures has been moderate and slightly bearish. This is no surprise as election day trading is often muted due to the injection of political uncertainty into the market.
Rates have fallen considerably over the last week, led by the November 1st plunge. As a result, several daily support levels are coming into view:
Support(1): 62% Current Wave, 95.885

Support(2): Bollinger MP, 95.765

Support(3): Daily SMA, 95.360
Overview: As I alluded to earlier, today's U.S. electoral process is going to determine the direction of many markets. If the unexpected does strike, then valuations of USD Index futures will be shaken dramatically.
However, should the news cycle stay quiet, then look for a test of downside support in coming sessions. The FED's game plan for the near future is cut-and-dried: rates are to remain static this Thursday before being raised in December. With any luck, a support level in the USD Index will come into play just ahead of Thursday's FED Interest Rate Statement.