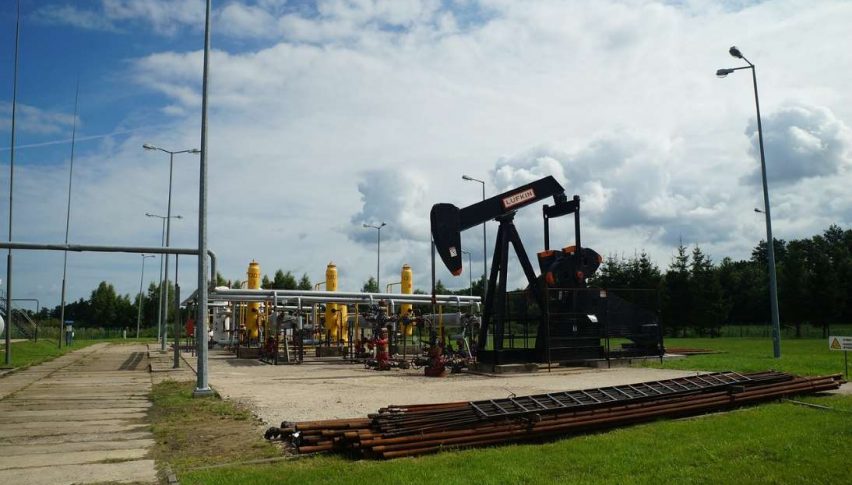 Is $60.00 The Next $50.00 In WTI Crude?
Friday's close marked the first weekly WTI crude oil settlement beneath $60.00 since March. All week long bears dominated the action, extending the downtrend on the daily chart. Amid growing supply, December WTI crude oil futures have settled into seasonal normalcy.
Perhaps the most striking observation from the December WTI crude daily chart is the size of the selloff from yearly highs. In just over one month, WTI prices have fallen from above $75 to beneath $60. This is an astounding move and a true correction of this market.
Going into Friday, WTI had closed negative nine sessions in a row. This is a rare occurrence the first time it has happened since 1984. The red close on Friday was the 10th straight losing day ― reportedly the first time that this has happened in the modern futures era, dating to the early 1980s.
So, why the big selloff? On the surface, Iranian sanctions and a halt to the construction of the North American Keystone XL pipeline seem likely catalysts for bullish participation. However, supplies have built for seven straight weeks and Saudi Arabia has boosted output to offset the deficit created by Iran. Factor in the pre-holiday season lull in North American consumer demand, and traders are not thinking about scarcity in crude.
Is $60.00 The New $50.00 For WTI Crude Oil?
If you have followed my posts for the past year or so, then you are familiar with psychological levels, big round numbers, and two-way action. In the crude oil markets, these concepts are evident on a daily basis. For December WTI crude futures, the area of $60.00 is setting up to be a major psyche level and catalyst for two-way action. Take a look at the 30 minute chart from Friday and the cluster of volume near $60.00.
The time of day that sees the most action is between 9:00 AM EST and 2:30 PM EST, the traditional New York open-outcry pit trading hours. It is interesting that WTI still adheres to this schedule, even though there are no more pits and trade is digital almost 24 hours a day.
During this period on Friday, $60.00 was the obvious point-of-control. Price could not break free from this level, with buyers and sellers slugging it out between $60.50 and $59.50. Of the eleven 30 minute bars from 9:00 AM EST to 2:30 PM EST, eight of them traded the $60.00 price point. This means one thing ― fierce consolidation.
Overview
The big question regarding WTI crude is whether or not we are in for a period of prolonged consolidation near $60.00. Ultimately, only time will give us the final answer. But the coming Monday/Tuesday sessions are going to be huge for this market.
Until we see evidence of exhaustion or a strong daily retracement, one has to respect the prevailing downtrend. However, $60.00 may set up to be a short-term bottom for this market.
For Monday, keep a close eye on Friday's low of  $59.26. This will be a hot area. If buyers step in and defend the $59.26-$59.00 area early in the session, then we are highly likely to see a quick return to $60.00.