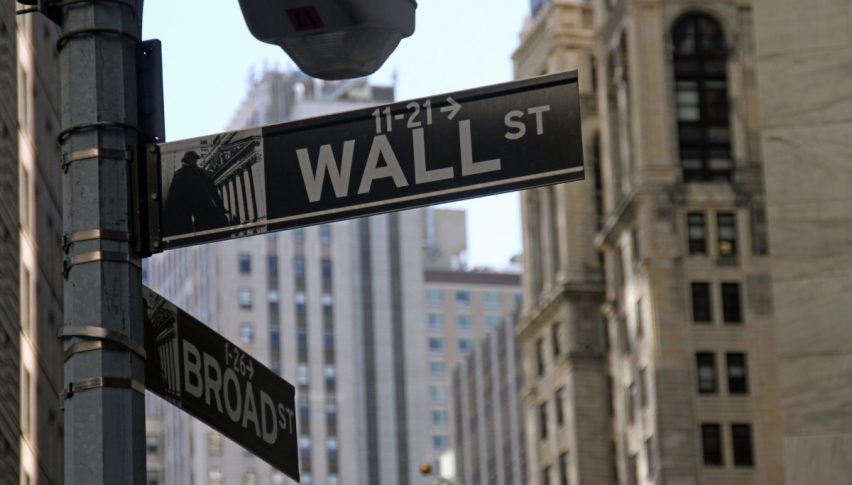 U.S. Indices Open In The Green Following Strong CPI
Posted Wednesday, November 14, 2018 by
Shain Vernier
• 1 min read
After experiencing significant pressure to start the trading week, the U.S. indices are attempting to get back on solid ground. For the first time in three sessions, the Wall Street open has been bullish. At least through the first hour of trade, the DJIA is up triple digits and the S&P 500 is in the green.
During the pre-cash open this morning, U.S. CPI numbers were released to the public. The metrics came in right on schedule, furthering the FED's case for a December rate hike. Here is a look at the hard data:
Event                                                               Actual       Projected      Previous
CPI(MoM, Oct.)                                                 0.3%              0.3%               0.1%
CPI(YoY, Oct.)                                                   2.5%                2.5%              2.3%
CPI Except Food & Energy(YoY, Oct.)           2.1%                2.2%               2.2%
All in all, this group of metrics shows that we are seeing inflation, very near the FED's long-term target rate of 2%. It appears that traders are becoming used to the idea of 4 rate hikes for 2018, not apprehensive of the potential negative impact on equities.
The U.S. Indices Are In The Green
The past three sessions have been brutal for those long U.S. stocks. A simple look at December E-mini DOW futures shows that price has come off rapidly, putting in a proximity test of the 25200 level.
Overview: For the time being, things are looking up on Wall Street. The robust selling of Monday appears to have subsided amid growing positive sentiment.
However, the December E-mini DOW continues to trade at a key technical level. Prices are just above the 38% current wave retracement (25434). This characteristic technically preserves the bullish daily trend of late October and early November. In the event that the 38% level fails as downside support, then a bearish run to 25000 is highly likely to develop by the end of the week.