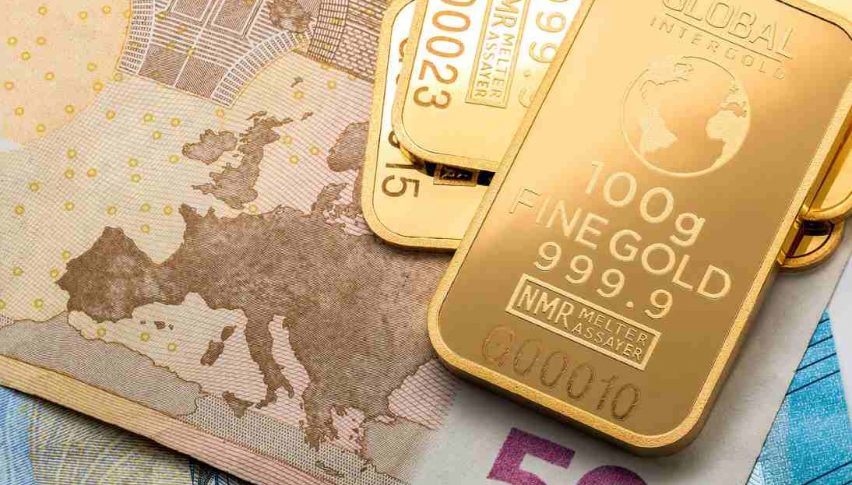 December Gold Looking To End The Week In Style
The past four sessions have brought some optimism to gold. Values have risen almost $25 per ounce since Tuesday, amid consistent bids hitting the markets. Going into the weekend, December gold futures have appeared to gain favor over stocks and the USD. Is this the beginning of something big in bullion?
This week's weakness in U.S. stocks has treated gold fairly well. 2018 has been a year to forget for anyone long this market. Nonetheless, the staunch rally from sub-$1200 values on Tuesday has to be viewed as a positive sign. With the newly split U.S. government and a fresh dose of political uncertainty scheduled for 2019, bullion is poised to become an attractive bet as 2018 rolls to a close.
December Gold Futures
Four-day winning streaks have been hard to come by for December gold futures. In fact, this week represents the first since August.
Bottom Line: Since the muted Wall Street open, U.S. indices have shifted gears into the green. Subsequently, some profit taking in December gold futures may become prevalent during the late U.S. session.
For the rest of the day, I will be looking to execute long scalps in this market using a buy entry from just above the Bollinger MP at 1219.6. With an initial stop at 1218.9, this trade produces a fast 5 ticks profit using a sub-1:1 risk vs return ratio.