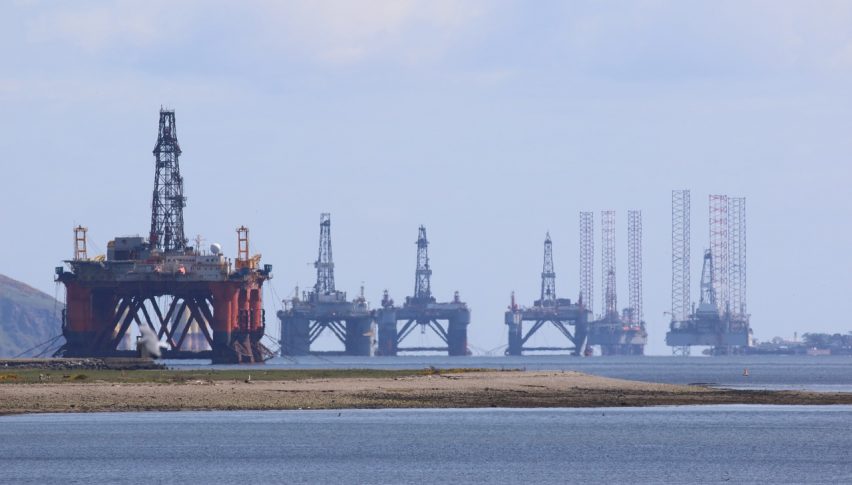 WTI Crude Oil Seeks A Level Near $54.00-$54.50
In today's abbreviated holiday trading hours, January WTI crude oil futures have consolidated near the $54.00 handle. Volumes have been formidable, with about 250,000 contracts changing hands. Even though this figure is under one-third of yesterday's action, it is an indication of strong public interest in global oil.
Wednesday's EIA inventory report is now in the rearview mirror, yet little has changed. Another robust build in crude made headlines, extending the seasonal trend. However, price has reacted only moderately negative since the news became public. At the moment, energy traders have grown accustomed to growing supply.
In addition to the EIA report, the Thanksgiving holiday prompted a premature release of the weekly Baker-Hughes Rig Count. The official count came in at 885, down 3 rigs week-over-week. The decrease is typical of the North American late-fall/winter months and slipping WTI prices certainly played a role.
January WTI Crude Oil Futures
The January WTI crude oil futures daily chart shows a bearish compression pattern setting up. Do not be fooled ― this is a product of limited participation and an uninspired holiday range. A coming breakout is not a foregone conclusion.
Overview: Friday morning will show decent participation, with volume dropping off as the day wears on. Be on the lookout for more consolidation between the $54.00 and $54.50 areas.
Technically speaking, Tuesday's sell-off has yet to been challenged. January WTI remains beneath the 38% retracement of Tuesday's range ($54.54), indicating that the bears are still in control. Until trade is established above $55.00, one has to respect the chances of $50.00 crude becoming a reality in the next two or three sessions.