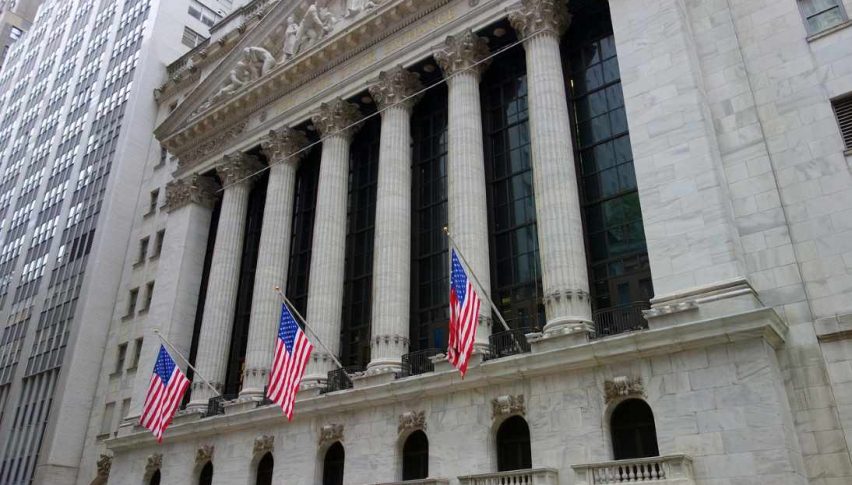 U.S. GDP (Q3) On Schedule, Bullish DJIA Open
Posted Wednesday, November 28, 2018 by
Shain Vernier
• 2 min read
During the pre-market hours, U.S. (Q3) GDP came in on schedule at 3.5%. Investors are breathing a collective sigh of relief, as many in the financial community are anticipating FED tightening to begin slowing economic growth. Sooner or later a weaker-than-expected GDP release will occur. However, that day is not today and the DJIA DOW has opened in the green by 150 points.
In addition to GDP, the news of the day will be Jerome Powell's speech scheduled for 12:00 PM EST. With the pending G20 Summit gaining more and more attention from the markets, Powell's comments will be put under the microscope. He is expected to address the current state of the U.S. economy and prospects for the future.
Powell's speech will bring action to the markets, but don't expect any major revelations. Today's GDP figure marks the first time since 2008 that it has come in above 3% for three consecutive quarters. Powell will likely address this fact and allude to the FED's current policy of "gradual tightening" as being effective.
DJIA Is Up On The Open
December E-mini DOW futures are on the bull again today, looking to post a nice post-Thanksgiving three-day winning streak.
Here are the two topside resistance levels to watch for the remainder of the session:
Resistance(1): Bollinger MP, 25050

Resistance(2): Daily SMA, 25476
Overview: Retail performance stemming from Black Friday and Cyber Monday have equities players giddy about the prospects of a strong fourth-quarter. The result has been the DJIA cutting into November losses.
For the time being, 25000 looks to be back in vogue for the DJIA. We will see how the session and Powell's speech pans out, but the area between 25000-25500 is primed for consolidation. It is likely the current rally will fizzle in this vicinity, with traders waiting for December to make their final moves of 2018.