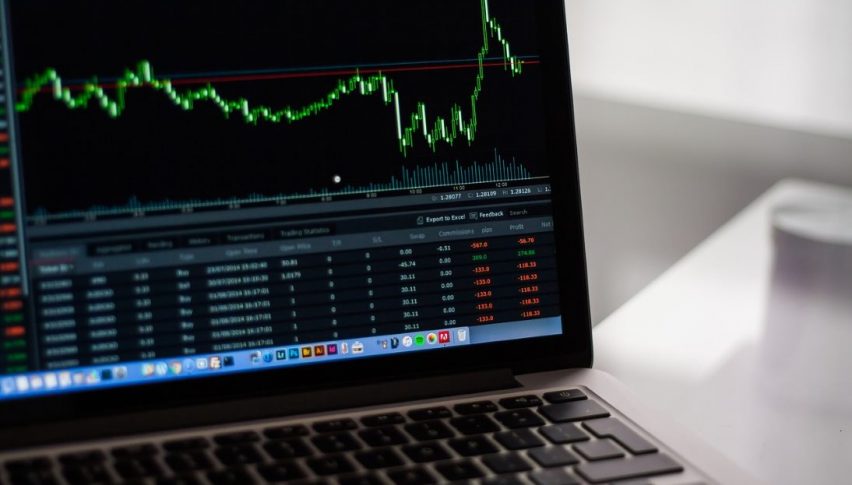 U.S. Incomes And Spending Rise, Stocks Muted
In the wake of yesterday's comments from U.S. FED Chair Jerome Powell, trader and investors are exercising caution on the Wall Street open. For the first hour of trade, U.S. stocks are flat. Today's 2:00 PM EST FOMC Minutes release appears to have market participants hesitant to take on any new risk.
During the pre-Wall Street cash open, several metrics came across the newswires. The reports were mostly positive, led by gains in Personal Spending (Oct.), Personal Consumption (Oct.), and Personal Income (Oct.). However, Initial Jobless Claims for November 23 were up 10 thousand from October's numbers.
Ultimately, stocks players are ignoring this set of data, choosing to wait for the FOMC Minutes release a few short hours away.
U.S. Stocks Taking A Break Going Into The FOMC
One look at the daily chart for the December E-mini S&P 500 says is all: traders are noncommittal and taking a wait and see approach to the equities markets.
Here are the levels to watch for the remainder of the session:
Resistance(1): Daily SMA, 2743.50

Support(1): Bollinger MP, 2714.25
Overview: At press time, the December E-minis are trading at 2735.00, firmly between the Daily SMA and Bollinger MP. A break from this area can come at any time but is most likely to occur following the FOMC Minutes release.
The markets will be looking on with bated breath as the FOMC Minutes are made public. Wednesday's commentary from Powell suggested that coming rate hikes may not be a slam-dunk and that there is no concrete FED policy moving forward. If these sentiments are echoed by today's news, look for a late-day bullish break in U.S. stocks.
Stock markets are looking very bearish today, with bank shares leading the way down as the fears resurface again
1 month ago
Safe havens such as Gold and the JPY have been taking advantage of the financial troubles with the ban king system and lower FED rate odds
2 months ago