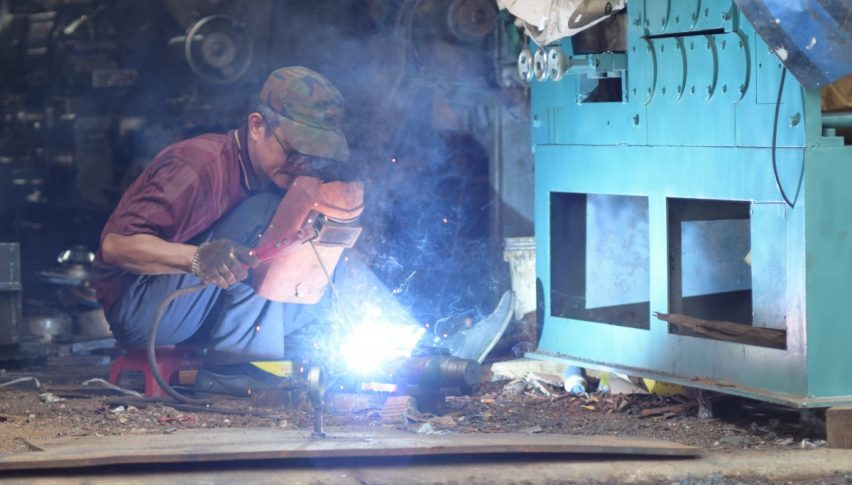 Economic Events Outlook, Dec 3 – G20 Summit Shakes the Market
Posted Monday, December 3, 2018 by
Arslan Butt
• 2 min read
The Greenback weakened as investor demand for riskier assets rose after China and the United States agreed to a ceasefire in their trade war that has shaken global markets.
The US President Donald Trump and China's Xi Jinping declared the suspension of any new tariffs in the escalating trade war between the world's two biggest economies; however, the huge pre-existing duties will remain in place.
The White House announced that the additional tariffs from 10% to 25% due to kick in on January 1 would promptly be put on hold, providing room for intense negotiations.
The global financial markets opened with a massive gap; however, this was widely expected.
Top Economic Events to Trade Today
GBP – Manufacturing PMI
Manufacturing PMI is due to be released at 09:30 (GMT). It's a leading indicator of economic health as businesses react quickly to market conditions, and their purchasing managers hold perhaps the most current and relevant insight into the company's view of the economy.
The manufacturing PMI is expected to rise slightly from 51.1 to 51.6. But we may not see much movement until and unless PMI surprises us with 55 or above today.
USD – ISM Manufacturing PMI
At 14:00 (GMT), the Institute for Supply Management is expected to release the manufacturing purchasing managers index. The forecast of 57.5 still represents robust growth but is weaker than 57.7 beforehand. Apart from the headline, it is important to note the price component. The Fed watches inflationary pressures.
USD – Series of Speeches
FOMC Member Clarida Speaks – The Federal Reserve Governor Richard Clarida is due to speak in an interview conducted by Bloomberg TV & Radio at 11:30 (GMT).
FOMC Member Quarles Speaks – At 13:00 (GMT), the Federal Reserve Governor Randal Quarles is scheduled to speak about the economic outlook and monetary policy at the Council on Foreign Relations in New York. The market can get volatile over this news as audience questions are expected.
FOMC Member Williams is also due to deliver opening remarks at The Evolving Structure of the US Treasury Market conference, hosted by the Federal Reserve Bank of New York at 14:15 (GMT).
Fellas, the Federal Reserve FOMC members vote on the key interest rates. Therefore, their public engagements are often used to drop subtle clues regarding future monetary policy.
That's pretty much it for now, and the rest of the day is likely to be traded with dollar weaker sentiment. Good luck!