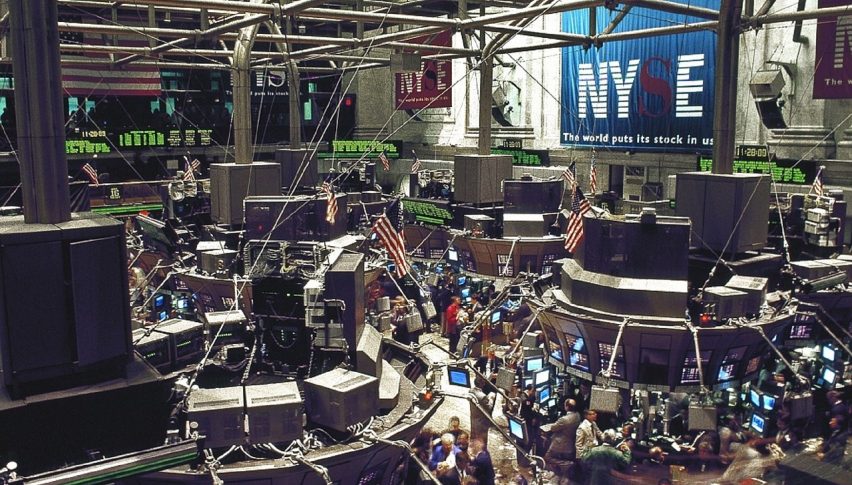 25000 Back In Play For DOW Futures
Following the epic selloff of Tuesday, the U.S. stock markets are closed for business in observation of President George H.W. Bush's passing. While it is anyone's guess what Wall Street will do tomorrow, futures players are going long the indices right now. For the abbreviated session, both the December E-mini DOW and S&P 500 futures are on the bull.
Tuesday afternoon's plunge in the DJIA ended in an 800 point drop amid fresh fears over the future of U.S./China trade. President Trump took to Twitter, stating that the U.S. is "going to have a REAL DEAL with China, or no deal at all." The financial media jumped on the Tweet, and a fresh wave of trade war paranoia swept the DJIA south 799 points to a test of the 25000 level.
A few hours ago, Trump lit up Twitter again citing "very strong signals being sent by China" and that he is optimistic over the future of U.S./China trade. Of course, the NYSE and NASDAQ are closed, but the positive sentiment may set the stage for a strong Thursday cash open.
E-mini DOW Futures On The Bull
Participation has been severely limited in the futures markets due to the national day of mourning in the U.S. However, December E-mini DOW futures are trading to the bull following yesterday's test of the 25000 level.
Overview: For the time being, the S&P 500 and DOW futures have shown some resilience in the face of Tuesday's dump. Both markets are in the green and have effectively stopped the bleeding.
Tomorrow's cash open for the DJIA is going to be a big one. In the event that we do not see an immediate buyback of Tuesday's plunge, December may prove disastrous for equities bulls. One thing is for sure ― a breakout is very likely in the December E-mini DOW. This market will either rally above support at 25225 or continue its plunge beneath 25000. Either way, be ready for a big Thursday session for the U.S. indices.