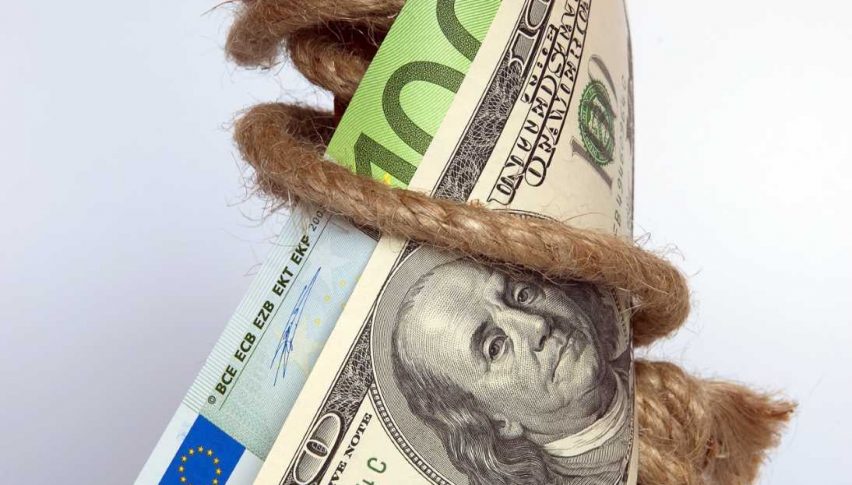 Support Levels In View For The EUR/USD
It has been a relatively quiet early December for the EUR/USD. Traders have been debating the future of Brexit, as well as FED and ECB policy with their wallets. The result has been an indecisively tight month. Through the first five sessions of December, the EUR/USD has produced a modest 103 pip range.
However, the action is soon to pick up. While the upcoming U.S. FED meeting will bring an eventual move in the EUR/USD, early next week's U.K. Parliamentary vote on Brexit is the key event to watch for the immediate future.
EUR/USD Technicals
From a daily perspective, the EUR/USD is best described as slightly bullish. Rates are rotating near the 1.1400 handle, above key daily support levels.
Here are two numbers to watch for the late-U.S. session:
Support(1): Bollinger MP, 1.1361

Support(2): Daily SMA, 1.1349
Overview: One thing that will be on the mind of forex players come Monday is the U.K. Parliamentary vote on May's Brexit plan. Should the plan fail, political chaos in the U.K. will ensue. A vote of no confidence against May is thought to be probable if the plan does not pass Parliament. Regardless of all speculation, the situation remains fluid.
If nothing else, we know that volatility is coming and that means opportunity. Be sure to stay tuned to FX Leaders for complete coverage of what is sure to be a market-driving event.