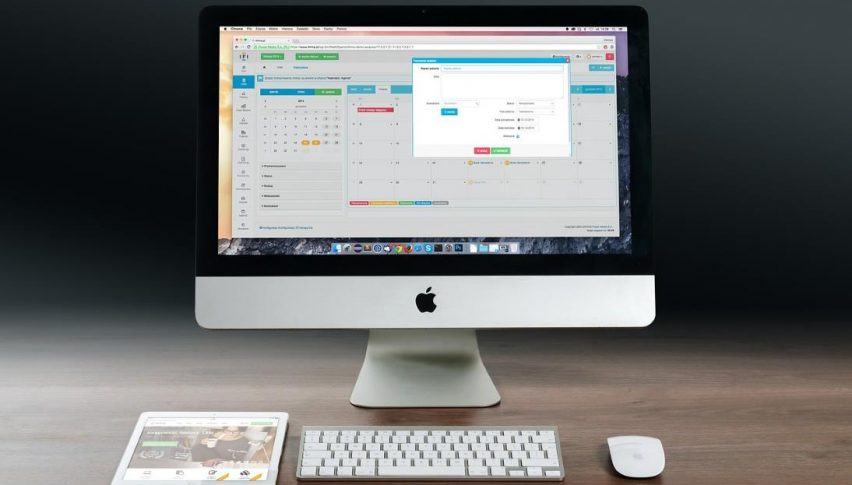 A Look At December NASDAQ Futures (NQ)
When it comes to tech stocks, the NASDAQ is the leading destination for traders the world over. Featuring listings from technology giants such as Apple, Google, and Microsoft, it is the industry standard in tech trade. On the CME, the NASDAQ's performance is measured by E-mini NASDAQ futures, an index product similar to the E-mini DOW and E-mini S&P 500.
Price action in the NASDAQ often mirrors that of the DJIA and S&P 500. There is occasional divergence, typically around earnings announcements. In today's markets, there is a growing emphasis being placed upon technology.  Due to this fact, many traders elect to specialize in NASDAQ stocks and indices products.
NASDAQ Futures
December E-mini NASDAQ futures have exhibited strength today, breaking above the Daily SMA and posting a proximity test of the Bollinger MP. However, the sentiment is turning negative, with rates falling beneath the 6735.00 handle.
Here are the two levels to watch in this market for the remainder of the session:
Resistance(1): Bollinger MP, 6822.00

Support(1): Daily SMA, 6724.00
Overview: At the moment, this market is trading in a noncommittal fashion. Rates are just above the Daily SMA in an intraday compression pattern. For the remainder of the session, the 6724.00 level is going to be huge. If we see failure at this point, then prices are very likely to close today's trade in the red.