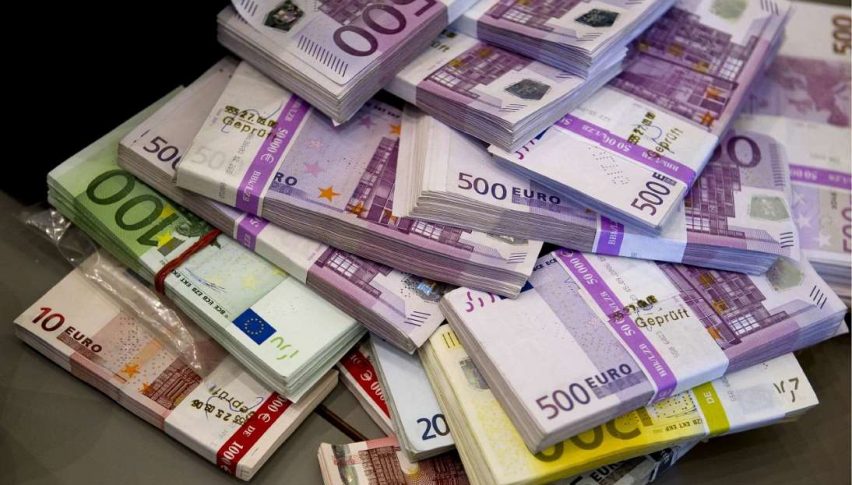 A Tight December For The EUR/USD
December has been a tight month for the EUR/USD . Though the first 3 trading weeks, rates have rotated within November's range. At press time, today's price action has been confined to the 1.1400 to 1.1330 area, very near the median value of November's extremes. It will take a major market fundamental to shift the current noncommittal dynamic.
Is tomorrow's FED Interest Rate Announcement going to be a catalyst for extreme price action? In short, not very likely. The December FED rate hike has already been largely priced into the EUR/USD. With an estimated 75% chance of the FED raising rates tomorrow, it looks like a 25 bps bump north is a foregone conclusion.
However, the actual FED Policy Statement is going to bring participation to the market. Commentary addressing the long-term neutral rate and the FED's Dot Plot for 2019 and beyond will be under the microscope. With the newly adopted policy of "flexibility," there may be some shocking verbiage from the FED and FOMC. While the event may not send the EUR/USD directional outside of November's range, we will be in line for enhanced volatility.
EUR/USD Technical Outlook
Converging indicators are always worthy of note and the EUR/USD daily chart has a few. The proximity of the Daily SMA and Bollinger MP tell us one thing ― price action in this market is flat.
Overview: The Daily SMA (1.1364) and Bollinger MP (1.1363) are in a position to act as two-way catalysts for participation during the remainder of the session. Each of these levels has already acted as both support and resistance on intraday time frames.
As we move toward the closing bell, the 1.1360-1.1375 area is likely to be heavily traded. However, I am not anticipating much of anything to happen in this market before tomorrow's FED Announcements. The best course of action may be to kick back and wait for the FED to state their peace before jumping into the EUR/USD with both feet.
The USD is looking softer today after the unemployment claims showed a jump to the highest since October 2021 last week
1 day ago