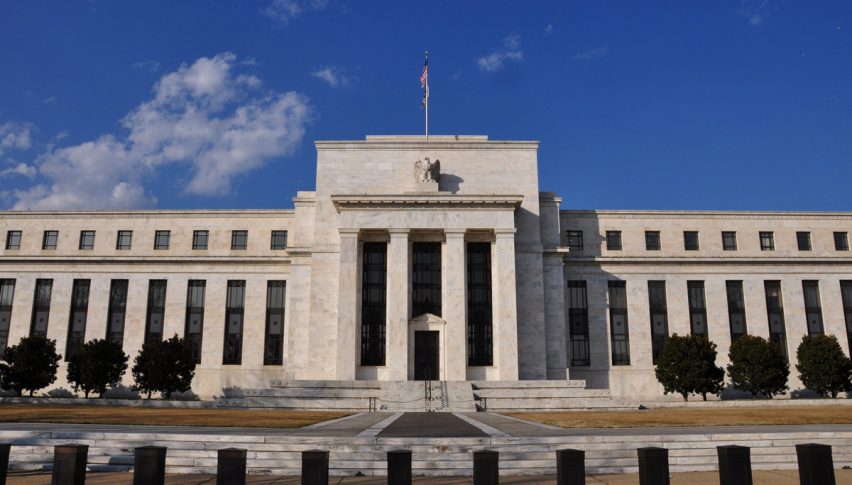 The FED Speaks: Highlights And Key Points
Posted Wednesday, December 19, 2018 by
Shain Vernier
• 2 min read
The "dovish rate hike" the markets were expecting has come to fruition. The United States Federal Reserve (FED) has raised rates 25 bps, to 2.5%. The rate hike was the fourth of 2018 and culminated an extremely aggressive year of quantitative tightening from the FED. However, the tone of today's announcement is being interpreted as dovish following the release of the FED's Dot Plot and expectations for 2019.
Today's FED Highlights
Below are the highlights of today's FOMC interest rate decision and statement for the December meeting:
"Information since the November meeting indicates that the U.S. labor market has continued to strengthen."

"Household spending has continued to grow strongly, while the growth of business fixed investment has moderated its rapid pace."

"On a 12-month basis, inflation and inflation except food and energy remain near 2%."

"In determining the size and time of future adjustments, the Committee will assess realized and expected economic conditions relative to its symmetric 2% inflation objective."
In a nutshell: the U.S. economy remains strong, but there is some uncertainty about what to expect in the intermediate-term. The FED is going to make the decisions for 2019 on-the-fly, according to current data and market performance.
Overview
The markets have taken this announcement to heart, with U.S. stocks and the USD posting intraday reversals. Given the recent pressure on the indices, this is not a positive development. The FED's Dot Plot for December suggests that only 2 rate hikes are likely in the cards for 2019, down from September's projections of 3-4. This news should have driven equities higher, but short-term price action stagnated.
So, what has really happened? Has the FED made a critical error in hiking rates 4 times in a single calendar year? An argument can be made either for or against, but ultimately, only time will tell.