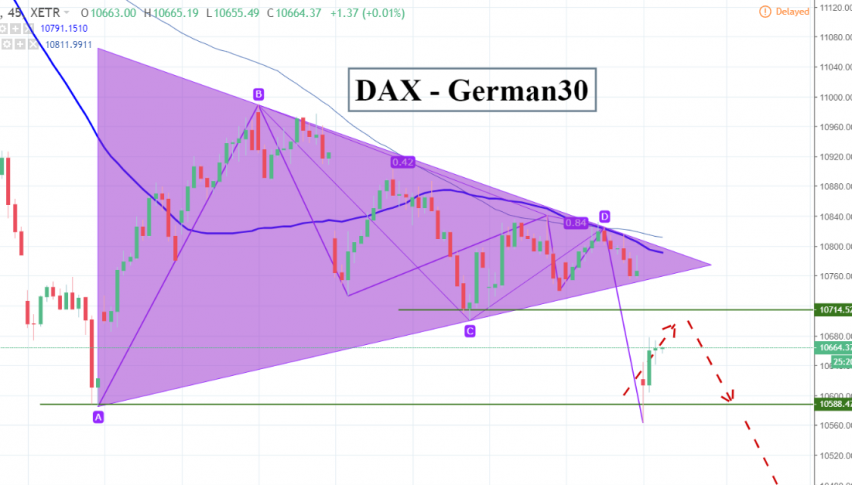 Stock Indices on a Move – Buckle Up to Trade German Index DAX
Posted Thursday, December 20, 2018 by
Arslan Butt
• 1 min read
Several stock market indexes are bottoming the bear market territory, appending to raising concerns of slowing global growth. Besides that, the interest rate hike from the Federal reserve added fuel to the fire.
How Interest Rate Hike Impacts Global Stocks
When we speak about stock markets, it's all about money. Corporate sectors look for cheaper debt financing facilities to expand their business, boost profits and ultimately improving their EPS (earnings per share).
But as soon as central banks hike interest rates, companies are forced to pay higher interest which leads to higher expenses. In return, the earnings per share drops.
Let me ask you a quick question: would you invest in a company which is expected to give less dividend? If your answer is no, then you get my point.
Besides that, the mounting trade uncertainty, soft economic indicators and a range of domestic political challenges have pushed major stock market indexes in China, South Korea, Turkey, Italy, Germany, and Mexico into the bear market territory.
Team FX Leaders was able to capture nice forex trading signals in Nikkei ( NKY ) and S&P500 ( SPX ) and now we are looking for a selling point in the German index, DAX. German stocks also fell sharply after the US Federal Reserve repeated its pledge to tighten monetary policy, despite rising risks to growth.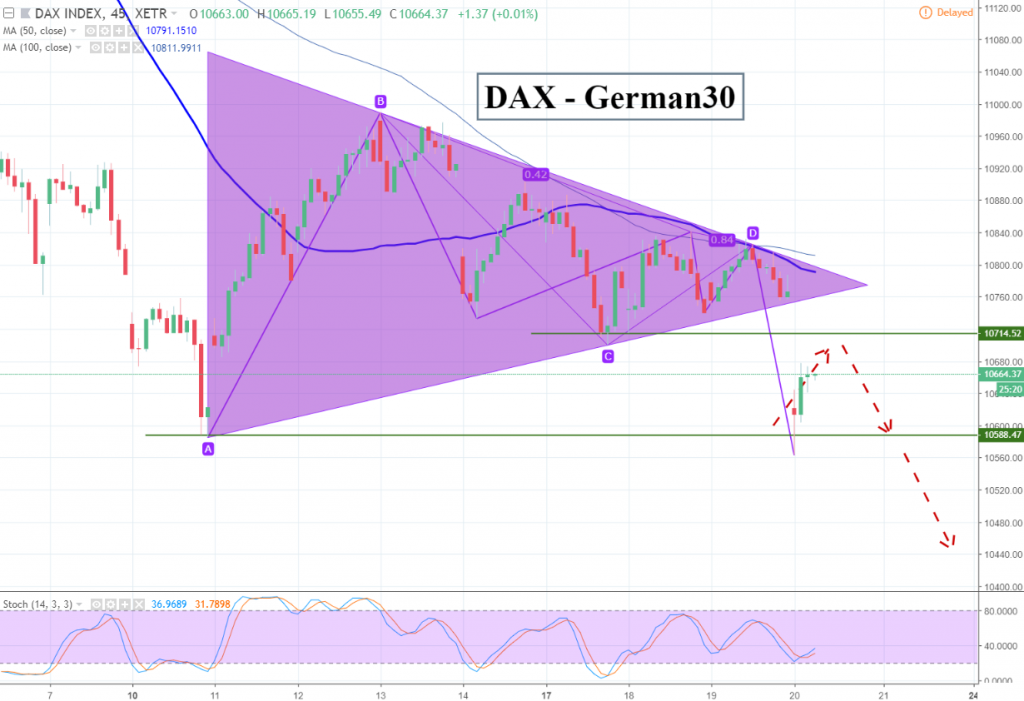 DAX – German30 – Get Ready Signal
For the moment, DAX is trading at 10,650 with immediate support at 10,580 and resistance at 10,700. The idea is to open a sell position below 10,700 to target quick 70 pips. Likewise, I will be looking for a buying position above 10,580 today.
Good luck!