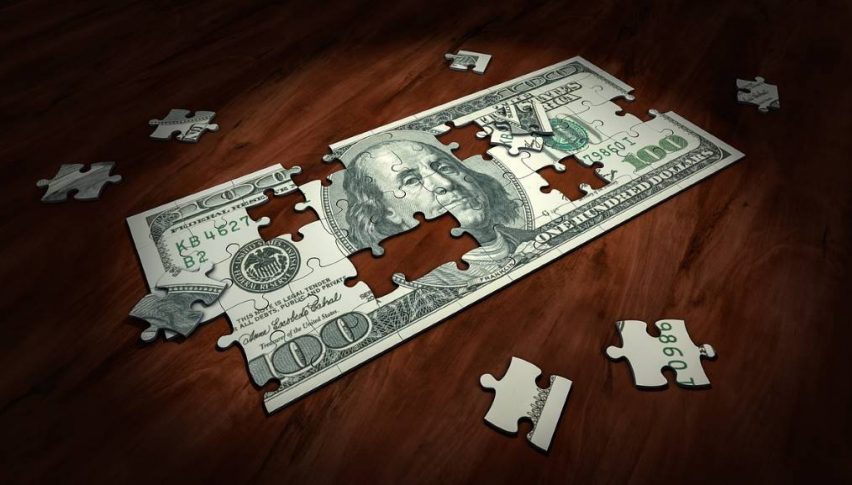 The End-Of-Year Battle Continues On Wall Street
Wednesday's Wall Street close brought a massive surge in positivity for the equities indices. Today's open has suddenly put a stop to the positive sentiment, dragging stocks into the red. Traded volumes are enormous, with the DJIA, S&P 500, and NASDAQ resuming the bearish trend of December.
About 18 hours ago the DJIA spiked north on the closing bell, posting a session gain of more than 1000 points. This morning's cash open has pared those gains, featuring a 500 point drop in the DJIA over the first hour of trade. For this time of year, the volatility is unprecedented and has left many market veterans shaking their heads. It is truly anyone's guess what will happen next.
Bearish Action On The Wall Street Open
A look at the daily chart for March E-mini NASDAQ futures gives us a pretty good look at how all three major U.S. indices are performing. Wednesday's rally took values to a test of the 38% retracement of the current losing streak in each index. These are key levels ― if they hold as topside support, these markets will be in a position to continue the downtrend going into 2019.
For the rest of the week, there are three levels on my radar for this market:
Bullish Breakout Point: Wednesday's High, 6310.00

Resistance(1): 38% Current Wave Retracement, 6231.75

Support(1): Swing Low, 5820.50
Overview: Right now, it looks like the bears are going to drive the U.S. indices lower from their respective daily 38% Current Wave Retracement. However, given the recent volatility, the early-session losses for the U.S. indices are not insurmountable. If price breaks above Wednesday's high in the DJIA, S&P 500, or the NASDAQ, we may be looking at a significant bull run to finish the year. If not, the year is likely to finish on a bearish note.