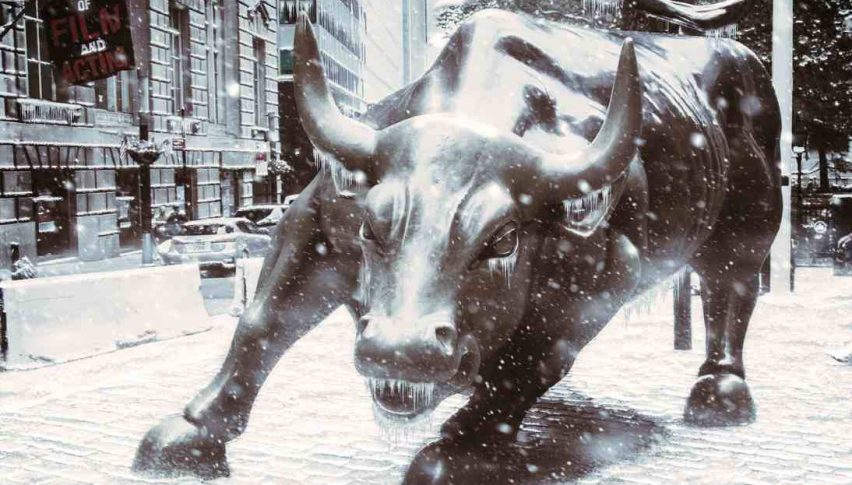 U.S. Indices Attempt To Run Winning Streak To Three
It hasn't taken the U.S. indices long to fade from a strong open. Following a positive initial half-hour, values in the DJIA and S&P 500 have fallen into negative territory. At press time (10:30 AM EST), the DJIA is off 40 and the S&P 500 five. While it is too early to tell how things will shake out today, one has to be skeptical of the strength shown by the past two sessions.
During the pre-Wall Street open, the Chicago Purchasing Managers' Index (Dec.) came in at 65.4, over estimates of 62.0. In addition, Pending Home Sales (YoY, Nov.) were reported as expected, with a value of -7.7%. The year-over-year metric for Pending Home Sales sums up the lack-luster real estate performance of 2018. Without a doubt, the 4 FED rate hikes have fundamentally shifted the real estate market in the U.S. from strong to bearish.
U.S. Indices Attempt To Keep Midweek Gains
For many investors, it is make or break time for the U.S. stock markets. Even though the economy appears strong, market sentiment is far from positive. Given the uncertainty that 2019 is likely to bring on the political and policy fronts, the U.S. indices have exhibited nearly unprecedented volatility this week.
Overview: After a massive two-day rally, the March E-mini S&P 500 has returned to the key area of 2500.00. Moving forward, this is a number to be aware of as the new trading year kicks off next Wednesday. Be on the lookout for heavy two-way volatility in the vicinity of 2500.00 and it setting up as either a launch point to the bull or bear for the intermediate-term.
Stock markets are looking very bearish today, with bank shares leading the way down as the fears resurface again
1 month ago