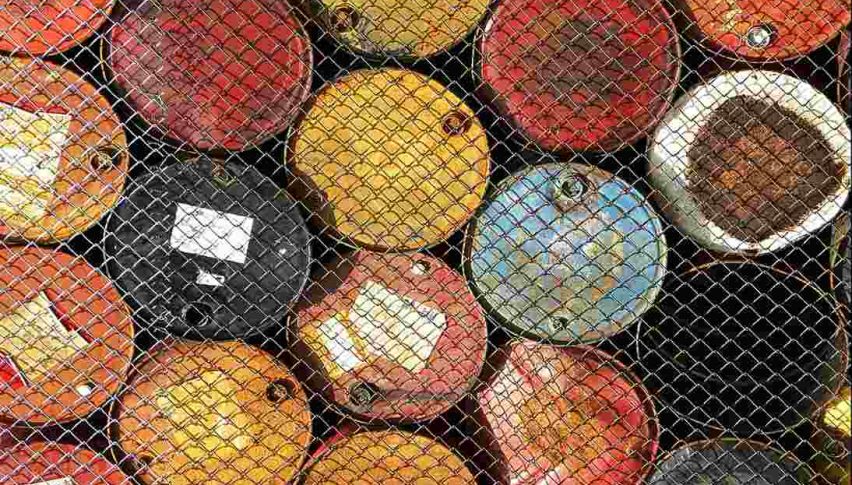 $45.00 Is Driving Participation In WTI Crude Oil
Over the course of the past three trading sessions, the $45.00 level has driven two-way participation in February WTI crude oil. Buyers and sellers have slugged it out in this vicinity, creating a very compressed market. Coming into today's session, it appeared that WTI was ready to breakout directionally. Thus far, we have witnessed more tight trading conditions near $45.00 on the last trading session of the year.
WTI Crude Oil Is In Heavy Rotation
A quick look at the daily chart for February WTI crude tells us pretty much all we need to know: trading ranges have become compressed and price is hesitant to leave the $45.00 area.
Here are the two levels to watch for the remainder of today's session:
Resistance(1): 38% Current Wave Retracement, $46.62

Support(1): Swing Low, $42.36
Overview: The daily technicals show that December's downtrend in WTI is still valid. Rejection of the 38% Current Wave Retracement ($46.62) proves this assertion, as does today's failed auction above Friday's high ($45.22). Unless we see institutional capital step in toward the end of the day, price is very likely to settle within 25 ticks either side of $45.00.
If you are trading WTI, be aware that this week's inventory cycle will mirror the scheduling of last week's Christmas break, with a late release of the API and EIA reports. However, the single largest market fundamental for the week will be the Wednesday, January 2 trading day. Liquidity providers will be back in the office off of holiday and that can bring major participation. Be on the lookout for an extra-hot WTI market on Wednesday, acting as the catalyst for a test of $50.00 or $40.00 by week's end.