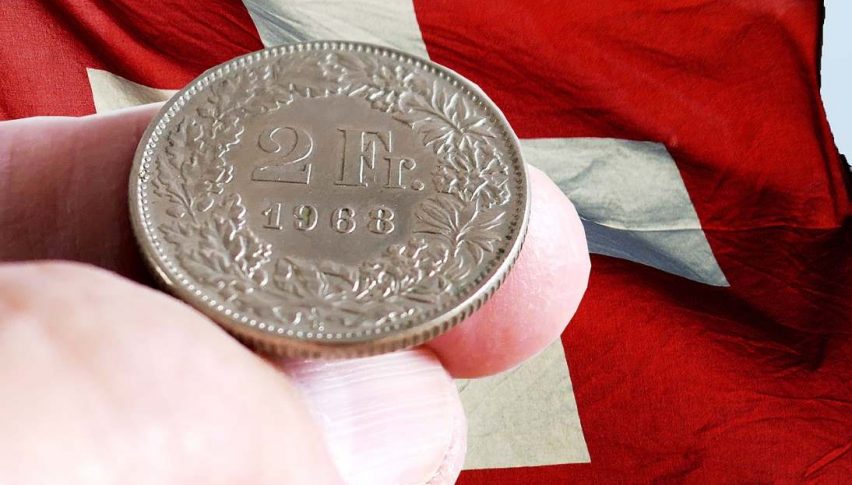 Greenback Entering Correction, USD/CHF Technicals
The Greenback has had a rough session vs the forex majors. Losses against the Swiss franc, Euro, and Canadian dollar have highlighted the action. With no market drivers slated for the USD until Wednesday's FOMC Minutes release, we may be in for more weakness in the coming 48 hours.
So, can the FOMC Minutes put a tourniquet on the early-2019 hemorrhaging of the Greenback? While this scenario is certainly possible, it is not very probable. The tone of the U.S. FED has shifted dramatically from "restrictive" last September to "flexible" in December. This Wednesday's minutes are likely to illustrate a growing divide among members, with some favoring a path of gradual tightening and others arguing for a rate hike moratorium.
Three things are for sure ― uncertainty is growing, the markets are timid, and the FED is in no hurry to commit to a policy for 2019.
USD/CHF Technicals
The USD/CHF is in position to close negative for the third straight session. Rates have fallen by more than 60 pips at press time and are rotating in the vicinity of .9800.
Overview: Don't look now, but the prognosis for the USD/CHF may grow even more bearish in coming sessions. It appears that at double-bottom is setting up near last week's Spike Low of .9790. In the event that the FOMC Minutes come out dovish on Wednesday, then the Swissie may be poised to make an even greater move on the Greenback.