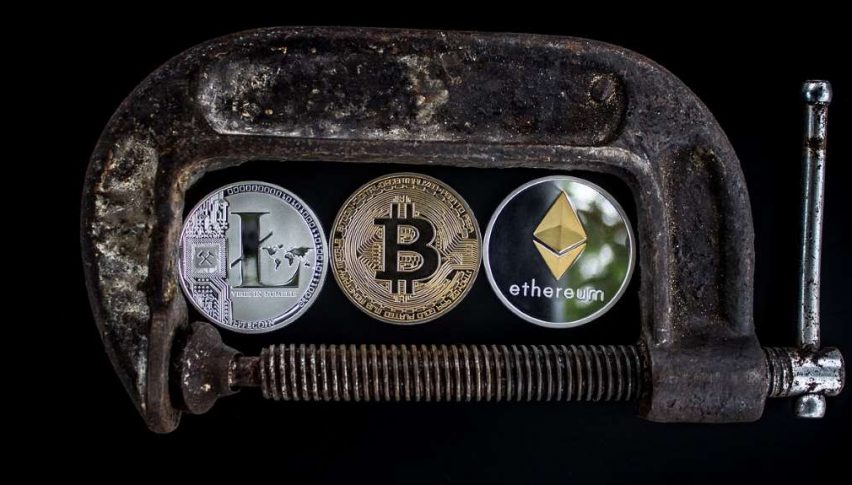 Cryptocurrencies In The Green For 2019
Cryptocurrencies are off and running for 2019, eager to put the bear market of 2018 in the rearview mirror. It is no secret that the past 12 months have been a bloodbath for crypto bulls. Will 2019 finally bring the asset class into the financial mainstream and facilitate the fierce rally that many expect? It is far too early to tell, but the opening week of the year wasn't a complete bust.
2019 Performance Metrics For Cryptocurrencies
The first seven days of the new year have brought relatively strong performance to the leading cryptocurrencies. Here are metrics for week one of 2019:
Coin                                    Percentage Gain/Loss            Key Number
Bitcoin (BTC)                                    +5.5%                                   $4000
Bitcoin Cash (BCH)                          -2.4%                                     $150        
Ethereum (ETH)                               +7.0%                                    $150
Litecoin (LTC)                                   +23.8%                                   $40
In addition, Ripple XRP has put in a positive week, rallying above $0.36. If the first week of 2019 is any indication, cryptocurrencies may be in for a pleasant 12-month ride.
On The Regulation Front…
Regulation and government intervention are always key fundamentals facing the cryptocurrency markets. Reports have been surfacing over the last several days surrounding U.S. crypto exchange Kraken's 2018 Transparency Report. In the report, Kraken executives state that the firm has received almost 500 law enforcement subpoenas in 2018 compared to about 150 in 2017.
The majority of the inquiries originated in the U.S., followed by the U.K. and Germany. In a tweet following the report going viral, Kraken stated: "you can see why many businesses choose to block U.S. users."
Prosecution of crypto exchanges and users for unlawful practices will be a story to watch throughout 2019. Such activities send investors running for the hills as paranoia often rules in these fledgling markets. If we see a ramping up of regulation and government scrutiny, then things may get worse before they get better for cryptocurrencies.