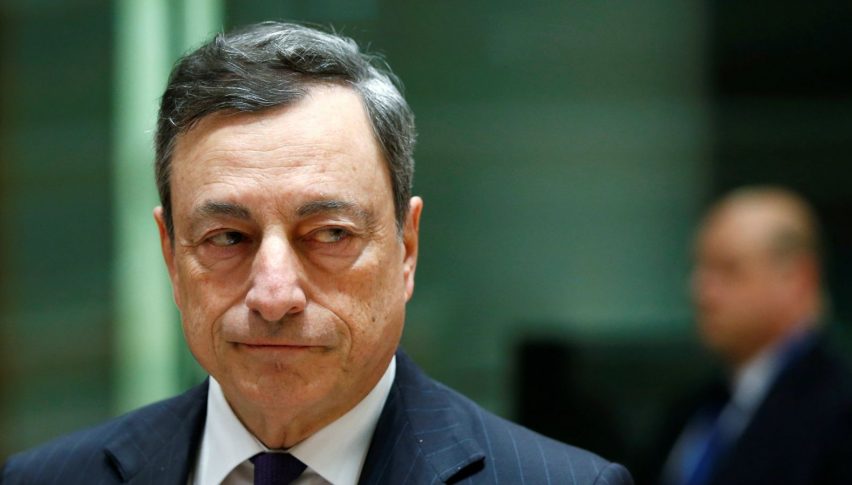 Jan 10 – Economic Events Outlook – Attention on the ECB Minutes
Posted Thursday, January 10, 2019 by
Rowan Crosby
• 2 min read
The EUR/USD has been relatively stable in recent months against a backdrop of a fair bit of volatility. The ECB hasn't made too many changes in monetary policy in recent times, however, they did recently end QE.
We will get all that information and more today from the ECB minutes and hopefully, they will shed some light on what might be in store for 2019.
The ever-dovish Mario Draghi never lets on exactly how good or bad things might be, but most will be looking for some type of direction regarding the eventual tightening of monetary policy going forward.
Elsewhere it is another quiet day on the economic calendar, with sentiment in the US the key driver at the moment.
Major Economic Events To Watch
CHF – Unemployment Rate
The only major data point out of Europe today and we are looking at the unemployment rate staying steady at 2.4%.
EUR – ECB Minutes
This is the major data point for the session, however, it is questionable as to whether there will be much to write home about, given the way the ECB has been of recent times.
USD – Jobless Claims
After a strong US employment report, the state of the jobs market is looking positive. This is the weekly figure where we are expecting 225K claims.
USD – New Home Sales
There are concerns for US real estate as fund unwind yield plays in US real estate as rates normalise. However, the monthly figure looks like it is going to come in at 2.9%.
USD – Jerome Powell Speaking
After the FOMC minutes yesterday, gave the markets what they wanted to hear, regarding the loosening of monetary, this speech might not have the impact that many might think. Keep an eye out for any hawkish comments which would be against the flow at the moment.
EUR/USD should break below 1.06 this week with the business climate and inflation softening further in September
13 hours ago