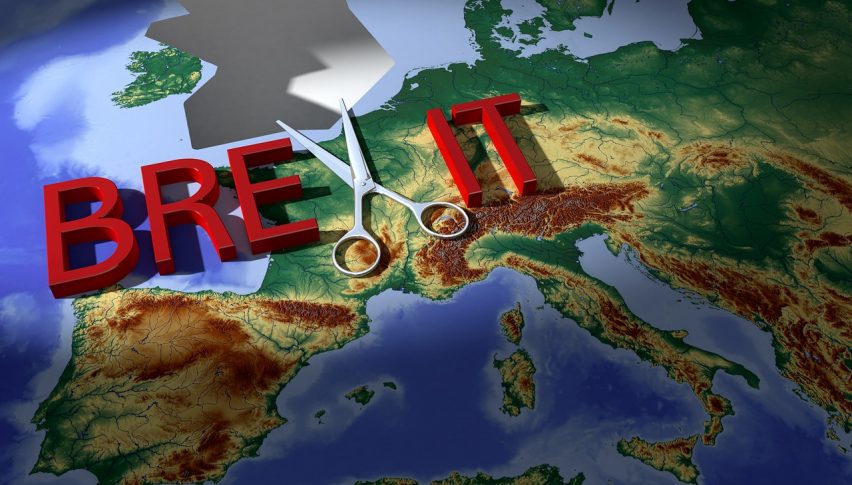 Economic Events Outlook, Jan 15 – How to Trade the Brexit Vote?
Posted Tuesday, January 15, 2019 by
Arslan Butt
• 2 min read
In the financial world, there's nothing more important than the Brexit Parliament Vote now. The UK Parliament will vote to decide on the passage of the deal triggering article 50 with the European Union. Overall, the Greenback weakened on intensified sentiments that the Federal Reserve will hold off on lifting rates this year due to a slowdown in global growth. While on the other hand, the Sterling edged up ahead of Britain's parliamentary vote on its Brexit plan.
So, in this update, we are going to see what to expect from Brexit vote and how to trade the GBP/USD.
Parliament Brexit Vote
Finally, after months of negotiations, the Brexit deal is due to be voted upon for the United Kingdom's Parliament to approve or reject Theresa May's controversial plan. Prime minister Theresa May dramatically called off the "meaningful vote" during the previous month.
Today, the UK members of Parliament will commence voting on Prime Minister May's withdrawal deal, which is expected to take place between 7:00 pm and 9:00 pm GMT. However, there's no specific time for the vote to end.
Will Parliament vote for or against the deal?
Well, there are three possible potential outcomes:
1- Theresa May wins (which is very unlikely)
2 – Theresa May loses by a thin margin
3 – Theresa May loses by an extensive margin (a highly likely scenario)
Above 100 conservative MPs have voiced their opposition to it. That being said, the chances of deal rejection remain quite high.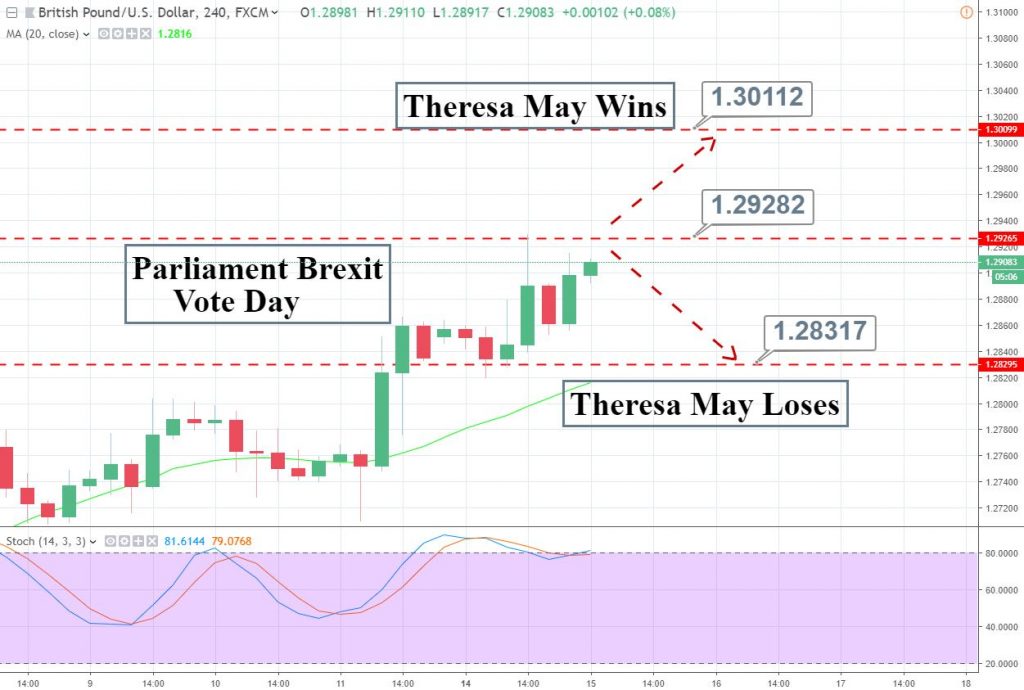 GBP/USD – Key Trading Levels
Support   Resistance
1.2744      1.29
1.2649     1.2962
1.2492     1.3118
Key Trading Level: 1.2805
GBP/USD – Three Trading Potential Scenarios
1 – Theresa May wins (which is very unlikely)
In case Parliament supports Prime Minister May's Brexit withdrawal agreement, we may see a sharp rise in the GBP/USD. It's the most unlikely scenario, as most of the tradings are pricing the weaker rejection vote.
The GBP/USD is trading around $1.2908 and we may see the Cable rocketing towards $1.3000 in an initial spike. The violation of this can also lead the pair towards $1.3240 this week.
2 – Theresa May loses by a thin margin
The second case is if Theresa May loses with a thin margin. There are 650 members of parliament and PM Theresa May needs the support of at least 318 MPs to approve the bill. Even if she received exactly the same or a slightly higher number of votes, we may a slightly bullish trend in the GBP. The target will remain at $1.2980.
3 – Theresa May loses by an extensive margin (a highly likely scenario)
Lastly, the clear cut losing of PM Theresa May is widely expected and has already been priced in by the market. Hence, we may not see a huge drop in the GBP/USD. Yet, the GBP/USD pair can dip to $1.2830 in an initial response.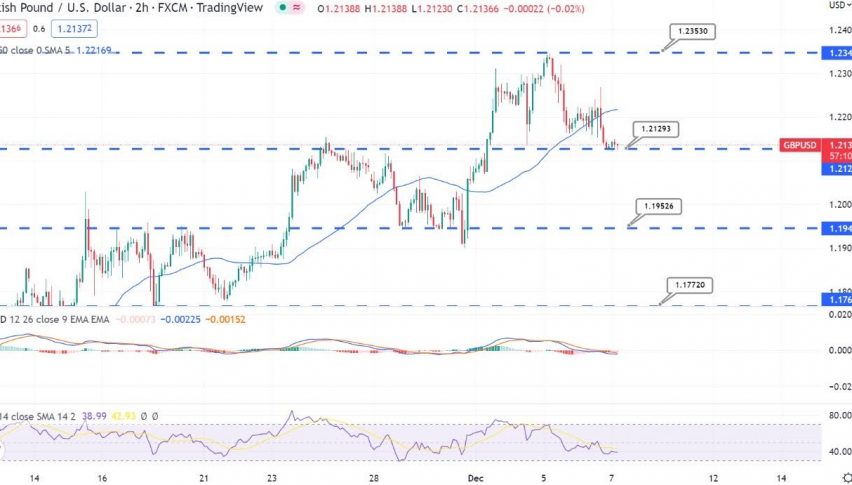 17 hours ago
GBP/USD has been really bullish since the reversal at the end of September, gaining 20 cents, but can it continue much further?
2 days ago