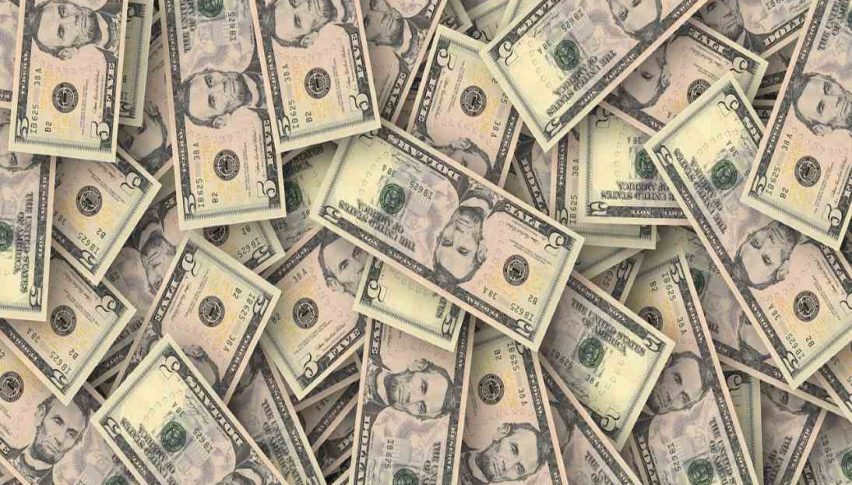 Positive Sentiment Growing In The USD
It has been a solid week for Greenback bulls. Political chaos out of the U.K. has brought interest to the USD, even amid a prolonged government shutdown. To be honest, the recent strength in the dollar is a bit of a surprise. The open to the trading year was dismal at best ― now, the dynamic appears to have shifted dramatically.
If the CME Group's FedWatch Index is any indication, 2019 is going to bring us a kinder, gentler FED. Take a look at the probabilities of the FED hiking rates ¼ point from current levels throughout the calendar year:
Meeting                   Odds Of Rate Increase
January                                      0.5%
March                                        0.5%
May                                            8.4%
June                                           23.7%
July                                             24.5%
September                                26.8%
October                                     26.8%
December                                 25.5%
Simply put, the CME Fedwatch Index is predicting that there is a good chance that the Federal Funds Rate will remain at 225-250 bps for the year. While these numbers are debatable, that is the consensus belief at this point.  
USD Index Futures
The recent strength in March USD Index futures is not indicative of the FedWatch's dovish yearly view toward pending rate hikes. In fact, the bullish action suggests quite the opposite.
Rates have put in a test of topside resistance at 95.985 earlier in the session. If prices break above the Daily SMA, the USD Index will be headed into bullish territory for the first time this year.
Overview: Our opening encounter with the U.S. FED is scheduled for later this month, about two weeks from now. I expect a noncommittal tone from Powell and the FOMC, as to not derail the recent stock market rally. The volatility of December piqued the interest of everyone in the financial industry. Now that the markets appear to be back on an upward trajectory, any talk of restrictive FED policy is unlikely at least until the June meeting.