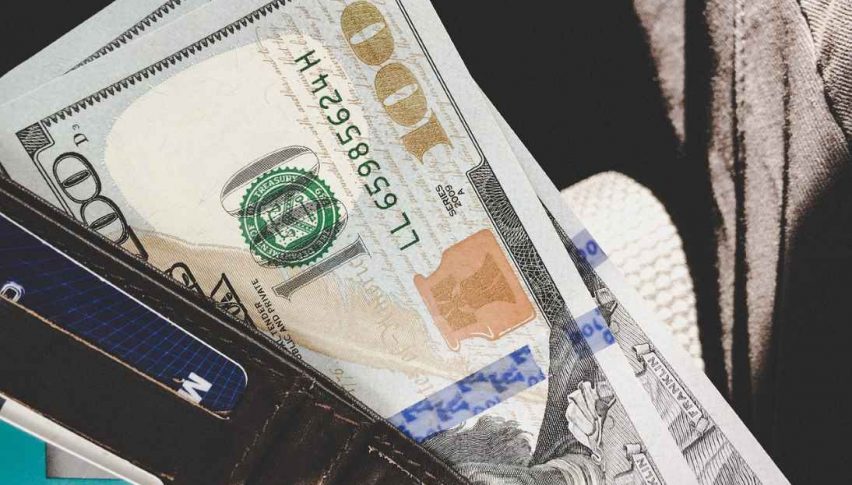 USD Index Falls For Second Straight Session
Big losses against the British pound and Euro have highlighted the forex session for the Greenback. Bullish breaks in the GBP/USD and EUR/USD have undermined the Greenback's relative value. For the first time in 2019, the USD Index is positioned to close in the red two days in a row.
There is a growing media buzz over the negative impact the government shutdown is having on the U.S. economy. Official estimates indicate that for every week the closure extends, quarterly GDP is being reduced by 0.13%. While seemingly small, an extended work stoppage may show up as a dramatic falloff in Q1 2019 GDP.
It appears as though forex players are taking note of the shutdown. With a Senatorial vote scheduled for Thursday, traders are showing doubt over the prospect of the U.S. government reopening for business anytime soon.
March USD Index Futures
Today's action has been exceedingly bearish in the March USD Index. Rates have fallen consistently, taking price to a test of daily downside support.
Overview: For the time being, the March USD Index is challenging the Daily SMA at 95.890. This is a key support level and one that is generating two-way action. If it fails, then a test of the 38% Current Wave Retracement will develop in short-order.
Tomorrow's U.S. Senatorial vote on the budget will dictate price action in the USD for the remainder of the week. Most political pundits believe that the budget proposal of $5.7 billion for border security will be voted down. If they are proved wrong, a bullish bump by week's end is probable for the Greenback.