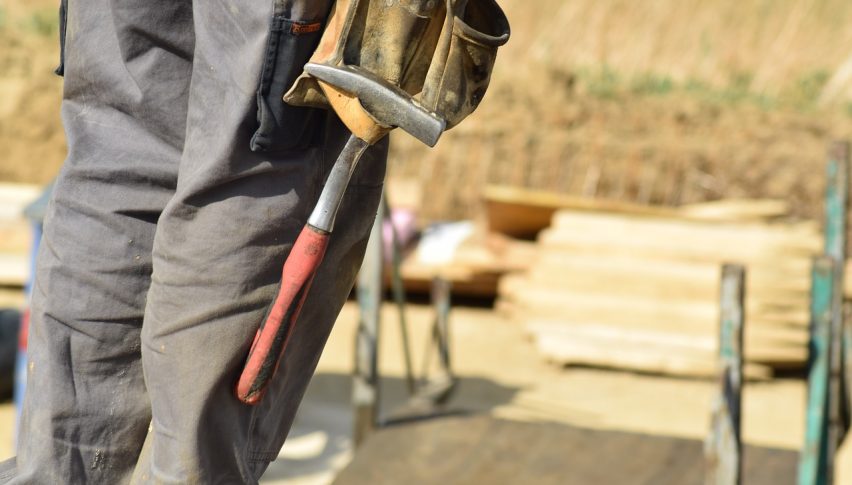 U.S. Jobs Reports Come In Positive
March USD Index futures showed strength during the overnight session. A rally north of 96.290 gave traders reason to believe the Greenback may be poised to challenge 2018's high. The intraday bullish trend never materialized, with whipsaw conditions sending rates south beginning at 8:30 AM EST. While the USD Index remains in the green, today's price action has been anything but reassuring considering the positive jobs reports from the premarket hours.
The Mid-January Jobs Reports Are In…
2019 has started well for those long the U.S. markets. Today's jobs data is fueling optimism, with the aggregate employment situation looking solid. Here is the hard data:
Event                                                             Actual           Projected        Previous
Continuing Jobless Claims (Jan. 11)          1.713M             1.735M            1.737M
Initial Jobless Claims (Jan. 18)                    199K                  220K                  212K
Both of the metrics came in beneath the previous release and expectations. This is a positive development, as any reduction in jobless claims indicates that the availability of work is strong. Given the post-holiday season hangover in many sectors, specifically retail, this collection of mid-January jobs reports can be viewed as a step in the right direction.
March USD Index Futures: Technical Outlook
Of course, the value of the positive jobs reports is lost on today's trade of the March USD Index. After a solid early session break north, price has returned to daily downside support.
Here are two key support levels for the remainder of today's session:
Support(1): Bollinger MP, 95.810

Support(2): Daily SMA, 95.645
Overview: As the trading day wears on, politics will dominate the news cycle. The Senatorial budget votes are rapidly approaching, due to begin at 12:00 PM EST. In the event that a surprise approval is granted, the USD will experience heightened volatility. If you are trading the USD this afternoon, it is a good idea to keep on eye on a live news feed from Washington D.C.