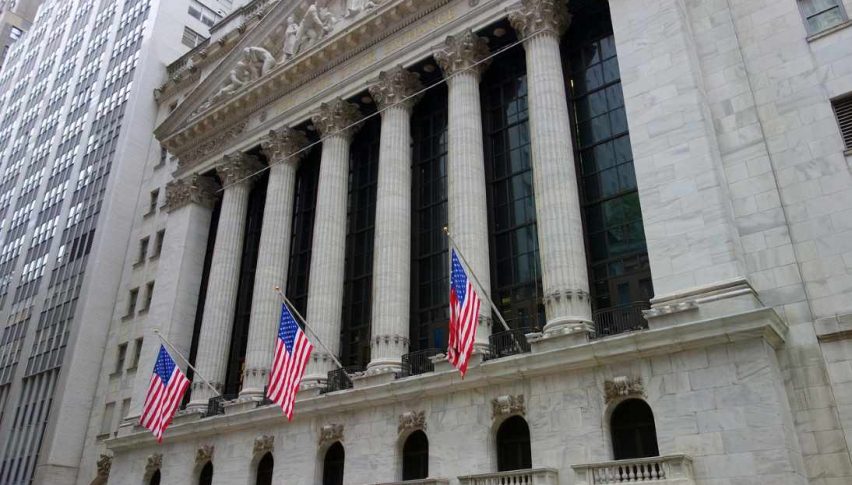 U.S. Stocks Rally As Shutdown Continues
U.S. stocks have opened significantly higher. The DJIA (+190), S&P 500 SPX (+17), and NASDAQ (+40) kicked off the session well into the green amid the ongoing government shutdown. Thursday brought no relief for federal employees as the Senate voted against funding for Trump's national security bill and the Democratic two-week negotiation proposal. For now, the U.S. government remains closed for business.
The government closure has not hurt the U.S. indices in the least. In fact, the DJIA, NASDAQ, and S&P 500 are all up dramatically since last December 21. However, there is growing concern that the shutdown will crush Q1 2019 GDP numbers. Warnings from the Trump administration itself are suggesting that Q1 growth will be "very close to zero" should the shutdown roll deep into February.
At the moment, equities traders are not concerned. Bids are hitting the market with regularity and values are up across the board.
U.S. Stocks Open Higher: March E-mini S&P 500 Technicals
The technical outlook for the March E-mini S&P 500 is bullish. This market is in a position to close in the green for the third straight session. Unless we see a major shift in sentiment today, a test of 2700.00 appears imminent for the near future.
Here are two levels to be aware of as the day rolls on:
Resistance(1): Swing High, 2677.75

Support(1): Bollinger MP, 2601.00
Overview: The bullish trend that began last December 26 has shown few signs of slowing down. However, next week brings the first FED meeting of the year. Investors will be watching it intently for clues on coming policy moves.
If the FED deviates from the current dovish tone, we may get a meaningful retracement in the March E-mini S&Ps. Should this scenario unfold for next week, a long position from downside support will be a great way to get in on the daily uptrend in U.S. stocks.
The FED kept interest rates on hold yesterday, but the USD rallied on more hikes to come and higher-for-longer policy
4 months ago
The FED is expected to hold interest rates unchanged at 5.25% today, but the rhetoric will be more important
4 months ago