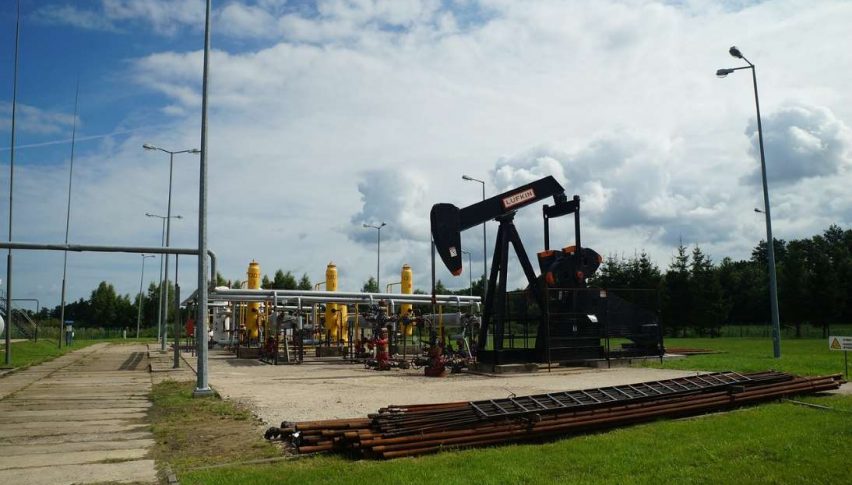 $55.00 In Play For WTI Following EIA Report
March WTI crude oil futures are one of the big movers and shakers today, featuring a bullish break toward $55.00. Following a disappointing EIA report on standing inventories, bidders piled into this market en masse. It appears that a test of $55.00 is imminent.
EIA Report Underforms Expectations
Tuesday afternoon marked the beginning of the weekly crude oil inventory cycle. The recent trend has been building supply. This week's numbers suggest that the growth pattern may be drawing to a close:
Event                                         Actual      Projected       Previous
API Crude Oil Stocks                2.098               NA              6.550M
EIA Crude Oil Stocks               0.919M         3.155M          7.970M
January has brought consistent gains to WTI crude oil, about $10 per barrel in March futures. This collection of lagging supply numbers has fueled the fire and promoted today's bullish breakout.
March WTI Crude Oil: Technical Outlook
While the forex is quietly awaiting the FED, energy traders are fully engaged in March WTI crude futures. Traded volumes have already eclipsed 460,000 contracts for the March WTI listing alone.
Overview: In a Live Update from yesterday, I talked about the importance of the $55.00-$50.00 area to WTI moving forward. That market call is being tested today as $55.00 is under siege from bidders.
In the weeks to come, the $55.00 to $50.00 range may set up as an intermediate-term top or bottom for WTI crude. While a retracement toward $52.50 is likely, early-February trading may bring more bullish action as the March contract rolls to April. It may be a bit premature, but the lows of January ($44.67) may set up as valid a bottom until early-fall 2019.