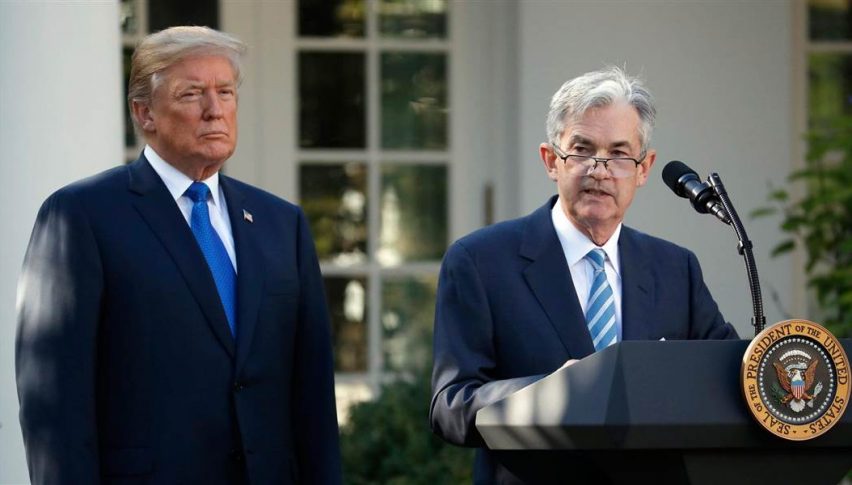 FED Recap: Highlights And Key Points
The first FED Policy Statement of 2019 has come to pass and the big winners are the U.S. indices. The Federal Funds Rate was held static at 2.25%-2.5% and last September's allusions of "restrictive" policy have fallen by the wayside. The new buzzwords are "flexible" and "patient," two welcomed sentiments among stock market bulls.
On the other hand, the USD has been smacked against the majors. The big mover has been the USD/CAD, which has plummeted 100 pips in the hour following the release.
FED Policy Statement Highlights
Much to the delight of equity bulls and USD bears, there were not many surprises in today's FED Policy Announcements. Here are a few of the highlights of today's statements:
"The labor market continues to strengthen"

"Economic activity is rising at a solid rate"

"Job gains and household spending continue to grow strongly"

"On a 12-month basis, inflation remains near 2%"

"The Committee views sustained economic expansion, strong labor market conditions, and 2% inflation as the most likely outcomes of ongoing policy"
At least for the moment, the FED is content to backtrack from their 2018 policy of gradual tightening. It appears that the stock market volatility of last December appears to have had a significant impact. For now, the FOMC and Chairman Jerome Powell are content to do nothing that may spook markets in the near-term.
Bottom Line: Today's statements from the FOMC are a result of two things ― lagging inflation and the late-2018 chaos of the stock markets. Until we see a fundamental shift in the underpinnings of the global economy, the FED is not interested in doing much of anything.
In short, early 2019 has brought us a kinder, gentler U.S. Federal Reserve ― good for equities, not so good for the USD.