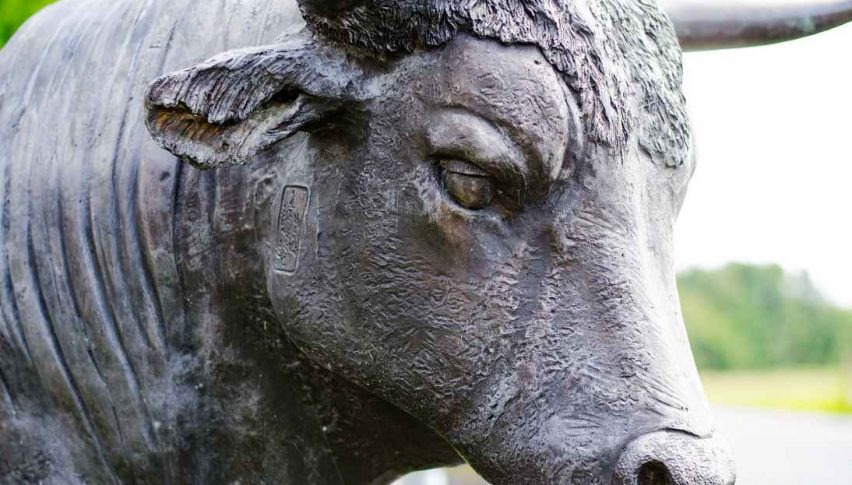 The Last Day Of January On Wall Street
The end of January 2019 is drawing near, a month that was very good for equities bulls. Following the holiday season meltdown of 2018, investors were skeptical that the Trump Rally for stocks was drawing to a close. While that may eventually be the case, the past 30 days on Wall Street have reassured those traders long the U.S. indices.
Wednesday afternoon brought the much-anticipated first FED meeting of the new year. Jerome Powell's tone was decisively dovish, promoting policy commitments of flexibility and patience. Wall Street liked what it heard, producing a trend day up for the DJIA, NASDAQ, and S&P 500 SPX.
Today's open has been dull in comparison. While the indices are firmly in the red, traders appear a bit hungover from yesterday's fast-paced action. Of course, this can change at a moment's notice.
March E-mini DOW Futures
The vaunted 25000 level in the DJIA and March E-mini DOW futures was eclipsed following Wednesday's statements from the FOMC. A session high of 25068 was posted in the March E-mini DOW, marking the high point of FED dovish sentiment.
Here are three levels to keep an eye on in this market for the remainder of the session:
Resistance(1): Psyche Level, 25000

Resistance(2): Wednesday's High, 25068

Support(1): Bollinger MP, 24255
Overview: During the U.S. overnight, the March E-mini DOW tested the waters above 25000. Since then, price has dropped significantly. This is a strong bearish signal and one that may be the precursor to a trend day down. At the moment, holding intraday longs in the DJIA or E-mini DOW is very risky due to the growing odds of a post-FED retracement.