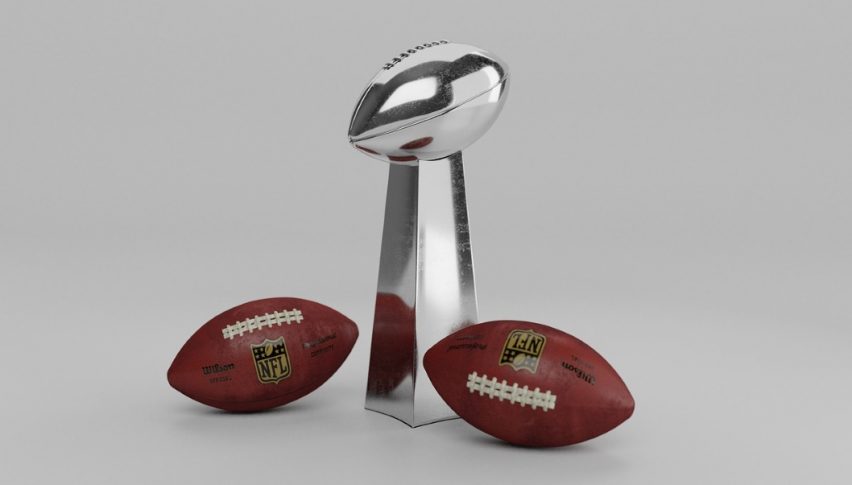 The Super Bowl And The S&P 500
It is Super Bowl weekend here in the U.S., with Sunday, February 3rd being a de facto national holiday. This year's big game pits the New England Patriots vs the Los Angeles Rams in an Eastcoast/Westcoast showdown. Betting markets have a majority of the early money coming in on New England, with odds now listing the Patriots as 2½ point favorites. If nothing else, bettors are expecting a lot of offense and veteran quarterback Tom Brady to eventually prevail in a close matchup.
The Super Bowl is more of a spectacle than anything else. Of course, there has been a run of close games in recent years, so the competition may be fierce. But, can the game's outcome impact the financial markets? Believe it or not, analysts have spent time and money trying to answer that seemingly silly question.
Correlating The Super Bowl And Stock Market Performance
According to a study completed by CXO Advisory Group, there are correlations between the S&P 500 SPX and Super Bowl. Here are the high points of what they found for the years 1967-2018 (the entirety of Super Bowl history):
The week after the game is better than the week before. The average rate of return before is -0.02%, while the five days after yield +0.51%.

This phenomenon has decreased over the last half of the sample set (since 1993).

Results do not depend on whether the AFC (Patriots) or NFC (Rams) team is victorious.
Of course, the sample size is tiny in comparison to the 10,000 instances most statisticians require to deem a result "valid." So, this observation is far from gospel.
Buy The SPX On Monday Morning, Right?
The S&P 500 has rallied nicely over the past five days (+1.5%), aided by a newly dovish FED. If the Super Bowl pattern holds true, the S&P 500 will have to add another 2.0% next week to meet expectations. That is going to be a tall order, but certainly possible.
It is probably wise to ignore the results of CXO's study, although it does have entertainment value. Instead, trade the S&P 500 within the confines of your normal plan and stay tuned to FX Leaders for real-time analysis of all things financial.