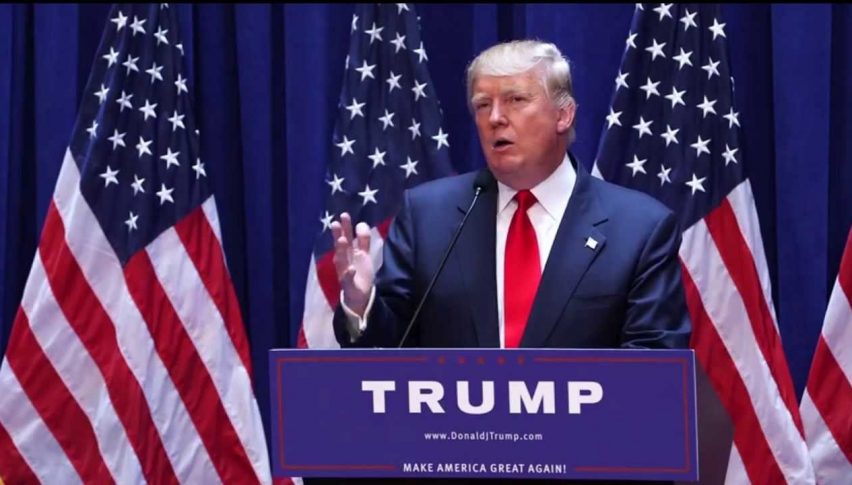 Trump To Deliver State Of The Union Address
The U.S. indices are in the green just over halfway through the trading day. The lagging ISM Non-Manufacturing PMI from earlier has done little to hamper optimism. U.S. stocks have maintained gains in the hours since the release became public.
This evening features the annual U.S. State of The Union Address from President Donald Trump. The event is a long-standing tradition, but this one is unique for many reasons. First, it was put on the back burner due to the Federal government shutdown of January. Second, the ongoing riff between Trump and Congressional leadership is sure to dominate tonight's program. With the U.S. government due to close for business once again in a little under two weeks, budget and immigration reform are certain to be a big part of Trump's comments.
Will Trump Move Markets With The State of The Union Speech?
Historically, not a whole lot happens the day after the POTUS delivers a State of The Union. However, Trump and the markets are joined at the hip. If tonight's speech delivers any major revelations, then tomorrow's open may be interesting.
The lead up to the address has been pleasant for equities bulls as evidenced by March E-mini NASDAQ futures. Bids have hit the E-mini NASDAQ consistently, driving price to a test above the 7000.00 level.
Overview: Tonight's State of the Union address is going to be an exercise in party politics. Both President Trump's address and the Democratic rebuttal will preach the need for bipartisanship to solve the nation's challenges. Of course, neither side is willing to budge on the issue of immigration reform, let alone countless others.
The early year market dynamic for U.S. equities is solid, so it is unlikely that we will see a correction tomorrow following the speech. Barring any political fireworks, or a Trump ultimatum on immigration reform, it will be business as usual Wednesday morning on Wall Street.