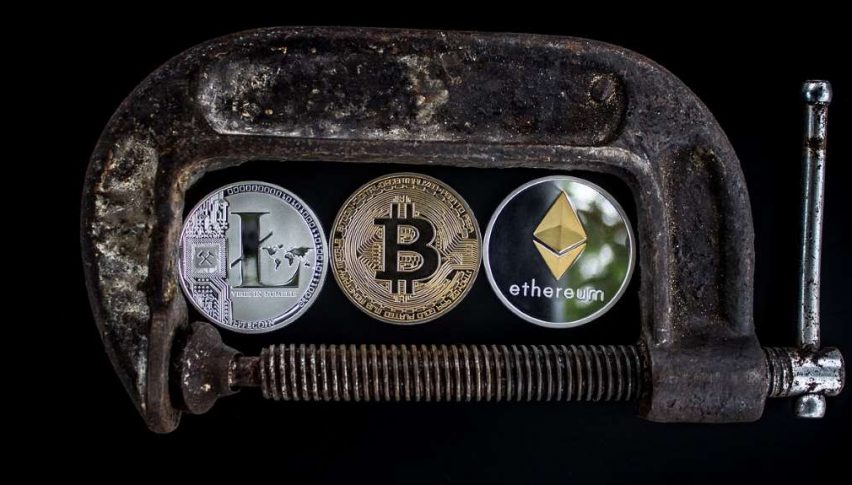 A Positive Week For Cryptocurrencies
For more than a year, cryptocurrencies have hemorrhaged value, with the bull market of late-2017 a distant memory. The entire asset class has been decimated, actively searching for a bottom. Institutional adoption of the blockchain has been slow and approval of a Bitcoin ETF has not yet become a reality. The cryptosphere is very much in a holding pattern, eagerly awaiting a game-changing revelation.
As traders, one of the biggest traps we can fall into is complacency. It is true that cryptocurrencies are not doing much of anything at the moment. However, a directional move may be just around the bend. All that is needed is the right fundamental and news cycle to drive these markets north or south significantly.
A Good Week For Cryptocurrencies
The past seven days have been good ones for cryptocurrencies. Values are in the green and many are pondering whether or not Bitcoin (BTC) is in the process of making a long-term bottom. Only time will tell what is in store for BTC, but last week showed us that crypto bears don't get to have all of the fun:
Coin                                    % Gain       Key Number
Bitcoin (BTC)                          5.15%           $3500
Bitcoin Cash (BCH)                8.8%             $125     
Ethereum (ETH)                     10.8%           $115
Litecoin (LTC)                          27.9%           $40
In addition to these coins, Ripple (XRP) put in a solid week on the markets. At press time, XRP was trading at $0.3113, up from $0.3082 last Friday. All in all, it has been a solid week of gains.
Overview
In regards to the big crypto picture, there is nothing new to report. One item worthy of note is last Wednesday's statements from U.S. Securities and Exchange Commission (SEC) commissioner Robert Jackson. In regards to the Bitcoin ETF, Jackson issued the following quote:
"Eventually, do I think someone will satisfy the standards that we've laid out there? I hope so, yes, and I think so."
Even though they were relatively vague, Jackson's comments were well received by cryptocurrency markets. If a statement of that nature can drive bullish participation to cryptos, imagine what actual approval of the Bitcoin ETF will do. So, there is a little room for optimism in the cryptosphere.