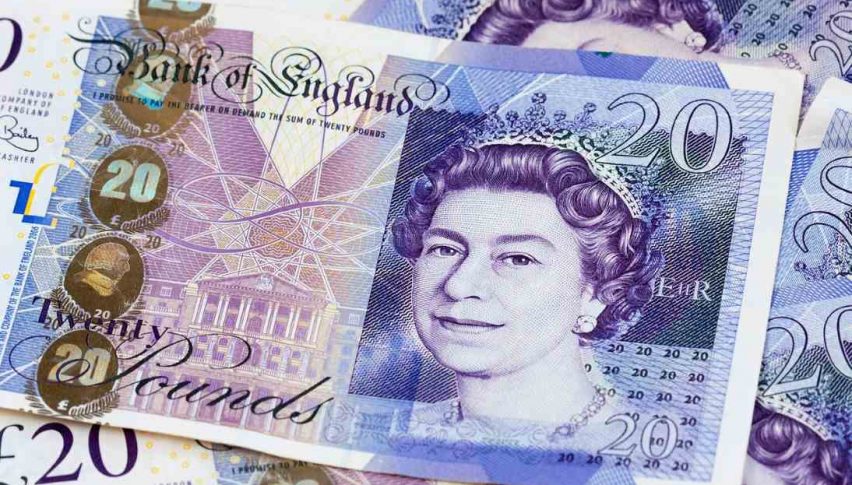 GBP/USD Tight As Closing Bell Nears
Following yesterday's Bank of England (BoE) Interest Rate Decision, it has been a quiet session for the GBP/USD. Rates have rotated just above Fibonacci support and look to be headed nowhere anytime soon. At the moment, GBP/USD traders appear hungover from Brexit news and the BoE.
Tight markets are always a challenge to navigate successfully. If you are going to trade, range strategies are best. Fading the extremes or other regression-to-the-mean plans are affordable ways to engage products exhibiting limited price action.
GBP/USD: Technical Outlook
Today's range for the GBP/USD is a meager 54 pips. Rates are firmly between daily support and resistance, indicating that the session high and low may already be in. It will likely take next week's action to move this market significantly.
Here are two levels to watch for the remainder of the session:
Resistance(1): Bollinger MP, 1.2954

Support(1): 76.4% Current Wave Retracement, 1.2921
Overview: Next week is always the best week and it may be best to wait until then before jumping into the GBP/USD. However, if you are interested in trading the last half of the U.S. session, then selling the Bollinger MP (1.2954) and buying the 76.4% Fibonacci Retracement (1.2921) aren't bad ways to do so. A scalping plan that keeps losses and profit targets in the 5-8 pip range is a reasonable way to play this muted action.